Kod Glumca Tavern
- Reservations: 062/262-212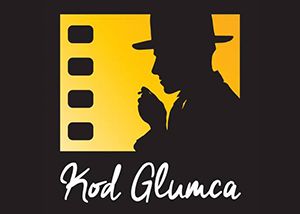 Booking: +381 62 262 212 (Whatsapp & Viber compatible)
Kod Glumca Tavern is an old bohemian capital's tavern situated at 77 Kneza Miloša Street, right beside the Ambassy of Canada. This tavern is unique as it managed to conserve and reflect the old Belgrade spirit and what makes it even more special is the fact that it is situated beside the building where a famous Serbian actor Miodrag Petrović Čkalja used to live.
The tavern's surrounding is named "Čkaljino sokače" ( Čkalja Street) in honor of the whole Yugoslav cinematography.
Kod Glumca Tavern is one of the rare taverns that is actually a big old house where we take a good care of each and every detail as they tell the stories.
Kod Glumca Tavern has its own free car park with a total capacity of fifty lots as well as you can park your car at Kneza Miloša Street. The exterior and interior that this tavern offers is few and far between. The whole house is covered in climbing plants thus recalling the past times and romance. It looks the best in winter though when the plants are under the snow as it providing this place with an additional bohemian charm. Wherever you choose to be seated, you will choose the best place and you will always be full of joys of spirit. The dance floor is visible from each corner of the tavern and wall are made of the old brick while the floor made of stone and wood give a special feeling. The ceiling is also wooden and there is a fireplace that undoubtedly fulfills the overall tavern atmosphere.
Kod Glumca Tavern can host up to 270 persons. Those who prefer more intimate atmosphere or wish to celebrate a special date such a birthday or graduation can enjoy the VIP part of the tavern with a capacity of 50 persons. Each part of the tavern will recall numerous famous Serbian movies and series. Do not miss the chance to visit Kod Glumca Tavern and party like a movie star!
Booking: +381 62 262 212 (Whatsapp & Viber compatible)
Gallery Kod Glumca Tavern
ADDRESS Kod Glumca Tavern
Srpska Nova Godina - Kod Glumca Tavern - Doček 2020
Muzika:
Piće:
Hrana:
Cena:
Kontakt:
Muzika Kod Glumca Tavern
Piće Kod Glumca Tavern
Hrana Kod Glumca Tavern
Cena Kod Glumca Tavern
Kontakt Kod Glumca Tavern
NOVA GODINA BEOGRAD - Kod Glumca Tavern - DOCEK NOVE 2020. GODINE
Ponuda za Novu godinu u ovom lokalu će uskoro biti objavljena.
Ako Vas odmah interesuju aktuelne ponude za doček Nove 2020 godine u Beogradu za kafane, restorane, klubove, splavove, hotele i event centre kliknite na link ovde .
Pozovite nas na 062-262-212 da vam predložimo najbolje ponude za docek Nove godine koje Beograd ima.
Call centar Kuda veceras servisa za rezervacije želi vam srećnu Novu 2020. godinu!

Preeeelepo mesto i odličan provod!

A vcrs totalna dominacija

Prostor ima kaskade, bina se vidi iz svakog dela kafane, a zidovi su od stare cigle.

Koje god mesto da odaberete u samoj kafani, bićete u centru pažnje i neće vam biti dosadno. Prostor ima kaskade, bina se vidi iz svakog dela kafane, a zidovi su od stare cigle

Najlepše je zimi kada se sneg zadržava na puzavici, i daje poseban šmek ovom vrhunskom boemskom mestu

Kafana Kod Glumca poseduje svoj veliki besplatni parking za posetioce, i to kapaciteta do pedeset vozila. Osim toga, parkiranje je moguće i u samoj ulici Kneza Miloša, tako da o svom prevoznom sredstvu ne morate mnogo brinuti. Enterijer, ali i eksterijer predstavljaju priču za sebe.

Kafana Kod Glumca jedna je od retkih koja je zapravo velika stara kuća, gde se vodi računa čak i o svakom najsitnijem detalju, jer detalji pričaju priču.

Čitav deo oko kafane zbog toga dobio je naziv Čkaljino sokače, a ona je posvećena celokupnoj jugoslovenskoj kinematografiji, kako filmu, tako i seriji. Stvarno retkost

Kafana Kod Glumca je staro prestoničko boemsko mesto, koje se nalazi u ulici Kneza Miloša broj 77, odmah pored Ambasade Kanade. Ova kafana je posebna, po tome što krije stari beogradski duh, ali i po tome što je u zgradi pored živeo proslavljeni glumac Miodrag Petrović Čkalja.

Strasan ambijent jedva cekam opet da izdominiram!

Kafana Kod Glumca jedna je od retkih koja je zapravo velika stara kuća, gde se vodi računa čak i o svakom najsitnijem detalju, jer detalji pričaju priču.

Apsolutno jedinstven ambijent,vredan paznje

Hit prostor ,intimno mesto za vrhunski provod

Specifican ambijent,preporuke!

Tako je Djole najbolje ubedljivoooo kod glumca

Kod glumca uvek bez premca

Kafana je odlicna, ambijent, atmosfera i usluga na visokom nivou, a tek cene pica sto su povoljne... Ma najbolji ste u gradu!!!

De lux!!! Top mesto,uvek ulovim nesto :D

Odlican rodjendan,i ja cu tamo slaviti,prezadovoljnaaa!

Ufff da nije dobro bilo bi fanatasticno!!! Carevi ste !!!!

Vrh atmosfera

Kao kad odem na predstavu,sjajne toalete,sjajno i ljubazno osoblje,PREDOBRO! sAMO DA SE ISKVARITE :D

Vrh provod zagarantovan ☺☺☺

:*

Previse slobodnih zena jedina "mana"kluba ;) :DD

Top klub,sjajne cene,samo da tako i ostane!!

Sjajniiiiiiii

Raznovrsna muzika uz uvek dobro drustvo i dobru uslugu!

Uvek sam birala gde izlazim ali sa kim ovde nije ni bitno! Sjajno!

Odlican klub!!!

Odlican odabir muzike,nasmejani ljudi fantastican ambijent ,vrhunski prostor!

Kratko i jasno VRH!!!!

Uvek sjajni novi ljudi i uvek vesela atmosfera!!!

Predobre curice,bravo za menadzera!!!

Nezaboravan partyyyyy svaka cast!

Odlicna kafana! Uvek se dobro provedemo!