River Club Lasta
- Reservations: 062/262-212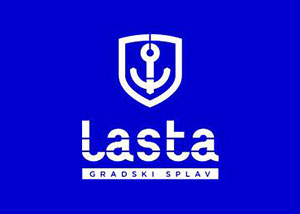 Booking: +381 62 262 212 (Whatsapp & Viber compatible)
If you're ready for clubbing four days a week, Lasta River Club is a place for you! We play house music on Fridays and Saturdays, matinée on Sundays and mash up on Thursdays.
Along with the river clubs Brankow, Mladost, Ludost, Lasta River Club makes Belgrade nightlife sophisticated. What makes it stay ahead of the game is top music played by DJs that you can enjoy here. Those hooked on electronic music indulge themselves in the best parties dancing all night.
High quality electronic music puts the accent on deep and disco house tunes and Lasta River Club hosts numerous national and foreign DJs who are capable of lifting up your spirits. Besides the most beautiful Belgrade ladies, you can see many famous national sport players, singers, actors and models here.
Lasta River Club is situated at NN Sajamski Kej, nearby the Belgarde Fair and you can enjoy your stay here until 5AM. The river club hosts up to 500 persons so booking and turning up in time is required, otherwise someone might take your place. A big advantage of this river club is a nearby car park.
Booking: +381 62 262 212 (Whatsapp & Viber compatible)
Gallery River Club Lasta
Video River Club Lasta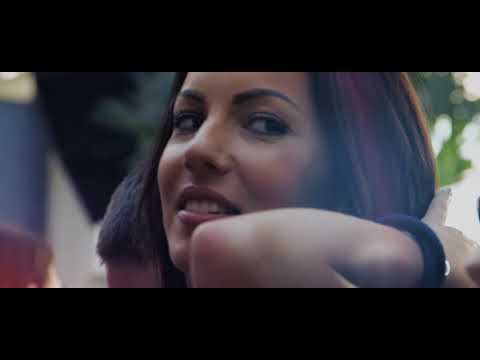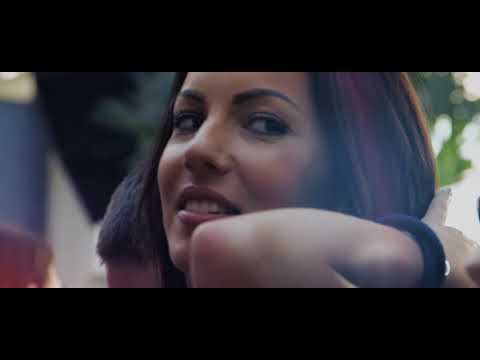 ADDRESS River Club Lasta
NOVA GODINA BEOGRAD - River Club Lasta - DOCEK NOVE 2020. GODINE
Ponuda za Novu godinu u ovom lokalu će uskoro biti objavljena.
Ako Vas odmah interesuju aktuelne ponude za doček Nove 2020 godine u Beogradu za kafane, restorane, klubove, splavove, hotele i event centre kliknite na link ovde .
Pozovite nas na 062-262-212 da vam predložimo najbolje ponude za docek Nove godine koje Beograd ima.
Call centar Kuda veceras servisa za rezervacije želi vam srećnu Novu 2020. godinu!

I am very impressed with your writing bitcoincasino I couldn't think of this, but it's amazing! I wrote several posts similar to this one, but please come and see!

dont go to this disco. the security stuff is beating and mistreating their own guests

Splav Lasta je najlepsi splav u Beogradu, Srbiji, Evropi i u svetu!

Jedva čekam novu sezonu!

Lasta je najbolji spav u Beogradu!

jedva cekam docek nove godine u beogradu na ovom slavu,svake godine je provod obecan

Beli splav. Lepo. Muzika top. Gradska ekipa. Bravo za Lastu.

Najurbaniji i najviše fensi sšlav u Beogradu. Lasta je simbol Beograda!

Ja zivim za leto i Lastu!

Gde ste zenske? Stigao Pera :D

This is the best of Belgrade!

Matine na Lasti najjaci u gradu!

Kakve frajercine idu na Lastu! Tamo biram muza :D

Zna se gde je najjači provod u gradu! Lasta uvek!!

Subota rezervisana za Lastu ! Žurke kojima se vraćam stalno

TOP TOP TOPP!!! Svaki put me podsete zasto su najbolji

Najbolje i najludje žurke u gradu

Svetski! Petak goriii :)

Najjači matine u gradu !

Mnogo ubav!

ODlično mesto za izlazak. Šta drugo reći za Lastu?

Večeras,kao i uvek, najbolji provod u gradu! Izadjes na piće, dočekaš jutro!

Kao i uvek, najbolje matine u gradu!

Definitely the Club in Belgrade! We visit 4 clubs and Lasta is the best. Keep it up guys

Doletecu na otvaranje splava popust laste :)

Najbolje mesto za posmatranje zalaska Sunca u Beogradu

Lasta najbolji beogradski klub splav svaka druga rec je suvisna

Ljubaznost svakako dolazi do izrazaja, od obezbedjenja, preko hostesa pa sve do konobara.

Ja sam svoje mesto za izlazak pronasla!

Samo tako nastavite, sve pohvale! I naravno, preporuka svima, ako zelite fin i ugodan provod, pravac LASTA.

Pravo osvezenje za nocni zivot Beograda!

Dopada mi se muzika, atmosfera, gosti, sve na mestu

Mesto za svaku preporuku, vidimo se uskoro

Najbolja elektrinska muzika se pust ovde

Jedva cekam leto! Mislim da imaju najbolji matine u gradu. Sve pohvala!

Splav Lasta je ubedljivo najbolji urbani splav u Beogradu sa super elektronskom muzikom i najboljim beogradskim disk dzokejima.

Splav Lasta je loodilo mesto. Steta što leto kratko traje ;)

Splav Lasta je najurbaniji splav sa house and rnb muzikom u Beogradu. Lasta splav je vec poznat po dobrim cicama. Lastavicama ;) bravo Splav Lasta.

Najbolji rnb u gradu je upravo ovde!

Oduševljena sam sa matine nedeljom na splavu, jedva čekam opet da krene!

Splav Lasta je sa ukusom dizajniran splav sa najbolom elektronskom muzikom u Beogradu. Splav Lasta za rezidenta ima Dj Pepea i ozbiljan line up sa najboljim beogradskim disk dzokejima.

Ovaj splav koji se nalazi blizu autobuske stanice Lasta, sa strane Save gde se gradi Beograd na vodi je kultni splav sa extremno dobrom muzikom. Splav Lasta je mesto koje bi smo preporucili urbanim ljudima i strancima koji gostuju u Beogradu.

Great summer club on the river. Dj saved my life. And chikitas are amazing. Must see in Belgrade. Night life 5 star club. Just book your table in advance becouse its always full. See you there soon.

Splav Lasta je VIP. Splav Lasta je In. Spla Lasta je mesto dobre energije. Jedva cekam da se otvori. Party time!!!

Lasta je po mom misljenju najbolji splav u Beogradu. Splav Lasta mi se bas bas dopada. Ljubim.

Najbolje matine

Odusevila sam se splavom. Bravo!

High five!