Splav Bajka , Belgrade
- Reservations: 062/262-212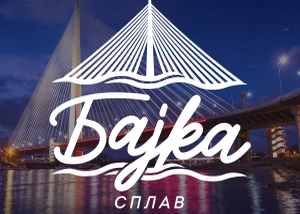 → ABOUT THE FAIRY LINE
The fairytale raft was created as a summer fairy tale. It opened in May 2019. The Bajka Tavern is one of the most famous cafes in Belgrade. So it's no accident that the Fairy Tale brand is active and flying.
Like the tavern, the raft got its name from where the restaurant Bajka on Kosutnjak was located.
The fairy tale raft is located in the former place where the Sokača - Radnička Street raft was located, next to the Ada Ciganlija arm.
Bajka raft is a bohemian city. Capacity of 230 people. Warm atmosphere and soul.
Famous bands and performers such as:
- Nemanja Staletovic, the famous showman together with the famous singer Aleksandra Marjanovic. At the opening they literally lit the atmosphere and proved why all the terms were filled.
. Boris Stjepanovic who always makes a party with singer Andjela Scekic. At their gigs, this raft turns into a euphoric madhouse.
- and many others.
It is interesting that the fairy tale raft as well as the tavern mainly chooses bands that sing phenomenal duets with the famous singer and singer.
Splav Bajka Instagram Address Contact Drink Prices
Here's what the first visuals for the opening of the Fairy Tale rafters looked like, which was really spectacular.
This bohemian place where mornings are spontaneously welcomed and the best bands create unforgettable moments will make you feel like you are in Fairy Tale.
Or on Fairy Tale to be more precise :)
The Bajka Tavern brand has been around for years and the Bajka raft is a summer variant of this famous Košutnjak tavern.
The fairy tale raft offers you a phenomenal raft ride that is not to be missed.
The capacity of the fairy tale is 230 seats.
Working hours of the Bajka Raft are from 23h to 04h.
The interior on this raft tucked into the Sava arm is a café. With plenty of woodwork, checkered tablecloths and refectors that illuminate the center of the tables. On the tables stands a kibble with ice that the floodlights discreetly bathe in moderate light and illuminate the faces of guests.
The ventilation system is professional so that the smoke is expelled from the room at high speed and creates an environment that guests can really enjoy.
The seductive makeup and fairy tale of the fairy tale will buy you first. As fabulous as this place alone knows.
Toasting toast with bohemian behavior and lumping in with music hits until morning will surely leave a wonderful impression that is remembered for each guest individually.
A fairy tale will make your nights unforgettable and the time will, as always, when it is good in good company and in a good place will pass quickly and unforgettably.
A fairy tale raft is one of those that will grow into your heart and will always return with your loved ones. A fairy tale is an ideal place to meet a member of the opposite sex, because in a warm atmosphere you will easily start to communicate.
The sound system is very technically advanced so that although the music is loud you will be able to talk easily due to the absence of so-called noise.
Decent drink prices, where you can get a bottle of foreign drinks almost half the price on some rafts in Belgrade. All the drinks are very affordable and the budget for the Belgrade Fairytale Raft can be moderate.
Since Fairytale works all year long, what it is known for is quality and fast service. A professional and knowledgeable staff will do their best to get your drink, followed by ice, lemon or something else, as soon as possible. What is a trademark of Bike Bike staff from security, across the hostess to the waiter, is a smile.
The fairy tale on the water, as many call it, is one of the best rafts in the tavern type.
A fairy tale raft is the perfect place to celebrate a girl's birthday, birthday or boy's night. Call 062 / 262-212 for any special arrangements.
Let the Fairy Tale rapper enchant you with its charm.
You are welcome.
Reservations are required but free on the raft.
→ BOOKING NOTES
Booking contact:
062 / 262-212 (SMS, Viber, WhatsApp)

Online reservations:
Yes, you can make reservations directly through the website: www.kudaveceras.rs
→ ADDITIONAL INFORMATION
Parking:
Yes.

Credit Card Payment:
Yes. Visa and Master card.

English language:
Waiters and bartenders speak English.

Similar places:
- Bar Bar
- Raft Tavern Alert
- At Water Tavern
- City Cafe
→ Reservations and information for the fairy tale raft: 062 / 262-212
FAVORITE MAP OF THE SPACE MAP
Gallery Splav Bajka , Belgrade
ADDRESS Splav Bajka , Belgrade
Srpska Nova Godina - Splav Bajka , Belgrade - Doček 2020
Muzika:
Piće:
Hrana:
Cena:
Kontakt:
Muzika Splav Bajka , Belgrade
Piće Splav Bajka , Belgrade
Hrana Splav Bajka , Belgrade
Cena Splav Bajka , Belgrade
Kontakt Splav Bajka , Belgrade
NOVA GODINA BEOGRAD - Splav Bajka , Belgrade - DOCEK NOVE 2020. GODINE
Ponuda za Novu godinu u ovom lokalu će uskoro biti objavljena.
Ako Vas odmah interesuju aktuelne ponude za doček Nove 2020 godine u Beogradu za kafane, restorane, klubove, splavove, hotele i event centre kliknite na link ovde .
Pozovite nas na 062-262-212 da vam predložimo najbolje ponude za docek Nove godine koje Beograd ima.
Call centar Kuda veceras servisa za rezervacije želi vam srećnu Novu 2020. godinu!

jedva cekam docek nove godine u beogradu na ovom slavu,svake godine je provod obecan

Iskreno više volim kafanu Bajka!

Šteta što je zatvorena zbog poplava. Samo dobro je da je samo prošlog vikenda. Ima dušu mesto...

Jak cetvrtak, jos jača Bajka!!

Splav Bajka-Obecava ove sezone :D

Istim tempom, iste lude zurke do jutra , Jedva cekamoo!!!

Odbrojavanje pocinjeee! Ocekujemo ludilo kao u kafani Bajka!

Ako nam je u kafani bilo onoliko dobro, sta od splava tek mozemo da ocekujemo :D

Najjaci splav ikad! Svi u bajku!

Koliko me samo raduje što cela ekipa prelazi na reku. Vidimo se uskoro.

Odlican 5! Krecemo!!!

Verovatno ce splav Bajka u saradnji sa ovim sajtom uskoro objaviti cenovnik i cene pica splava Bajka. Do tada, posto sam imao prilike da ga vidim, zelim da vam prenesem da cu cene pica krajnje pristupacne. Adresa Splav Bajka je Radnicka BB, Rukavac Ade Ciganlije, Beograd.

Splav Bajka u rukavcu na Savi, blizu Ade Ciganlije, a pod novim mostom na Adi, idealna je lokacija za splav Bajka. Super je to sto nova petlja kod mosta na Adi mnogo olaksava prilaz i sto splav Bajka ima parking ispred lokala. Lokacija Splav Bajka. Ako idete sa Novog Beograda, predjete most na Adi, skrene prva desno i opet desno. Ako idete iz pravca grada, prodjete ispod novog mosta i prva desno. Ako dolazite iz pravca Ade Ciganlije ili sa Banovog brda, dodjete do mosta i na novoj prtlji napravite "polukruzno i skrenete prva desno. Lako je naci splav Bajku.

Super je sto na otvaranju Bajka splava peva najveci showman u Beogradu - Nemanja Staletovic. Nadam se da ce bajka raditi svih 7 dana u nedelji tokom celog leta.

Drvena sala ovog splava potsecs na drvenu salu Kafane Bajka na Kosutnjaku, kao i na salu splava Hua Hua. Splav Bajka kao boemsko mesto krece sa otvaranjem u velikom stilu, sa drvenarijim i lamperijom gde svetlosni priguseni spotovi bacaju svetlo na svaki sto, na kiblu sa picem i karirani stoljnjak. Splav Bajka ce i ove sezone biti mesto boema, druzenje i idealno mesto da upoznate nove prijatelje a mozda i za letnju romansu ili nesto vise. splav Bajku vodi iskusni tim ugostitelja tako da ocekujem zaista odlicnu uslugu.

Posebno nam je drago da ovaj brend, Bajka, zivi i na vodi. Brend Bajka je deo stare zaboravljene tradicije i ima veze cak sa Prvim svetskim ratom i generalom Mekenzenom, koji je na Kosutnjaku, odakle Bajka nosi poreklo, postujuci svog protivnika odnosno srpsku vojsku, u okolnostima koje necu objasnjavati u ovom komentaru izjavio kako se nikad nije susreo sa vojskom kao sto je srpska i da je to za njega vojska iz bajke! Vojska iz bajke po svom junastvu, moralu, nesalomivom duhu i kada je napada znacajno nadmociji neprijatelj. O pravom razlogu da se kafana ili splav nazove Bajka nazalost verovatno ogromna vecina ne zna nista i to samo vek nakon velikog junastva i stradanja za Srbiju. Zato neka, da kroz rad splava i kafane, zivi secanje na vojsku "kao iz Bajke", koju je cak i neprijatelj postovao.

Nastavak zimske price kafana Bajka sa Kosutnjaka koji je postao Bajka na vodi, Splav Bajka ili kako je sad in Bajka waterfront. Ovaj splav jedino sto ima skoro tri puna manji kapacitet od kafane Bajka ali bas zato ima potencijal da radi mozda i svih sedam dana u nedelji. Splav Bajka, koji se nekad zvao Splav Sokace ovo leta ce zasijati punim sjajem.