Bela Ladja Club
- Reservations: 062/262-212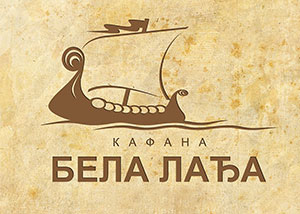 Booking: +381 62 262 212 (Whatsapp & Viber compatible)
Do you fancy bohemian tavern parties? Are you into plaid tablecloths, good rakija (Serbian homemade fruit brandy), tavern atmosphere but you would like to have all that in the open air? Then we have a free bit of advice for you- Indulge yourselves in the best at Bela Lađa River Club- Tavern!
Bela Lađa River Club- Tavern is situated at the Sava quay behind the Belgrade Fair, the same place where you can find the majority of popular Belgrade river clubs. Dive into the deep night clubbing with us. Bela Lađa River Club- Tavern is a must as it stands out of the crowd and offers you a comfortable ambience with courteous staff and parties held by the most famous national singers. Those who have visited it, say that once you come here, you will keep returning always and forever.
Bela Lađa River Club- Tavern is a place where many national celebrities knock around and some of them do not miss a single party. What does it tell you? Due to its unique atmosphere, good music and drinks this club is head and shoulders above the others.
Don't take our word for it, come and check it yourself! Booking: +381 62 262 212 (Whatsapp & Viber compatible)
Gallery Bela Ladja Club
ADDRESS Bela Ladja Club
NOVA GODINA BEOGRAD - Bela Ladja Club - DOCEK NOVE 2020. GODINE
Ponuda za Novu godinu u ovom lokalu će uskoro biti objavljena.
Ako Vas odmah interesuju aktuelne ponude za doček Nove 2020 godine u Beogradu za kafane, restorane, klubove, splavove, hotele i event centre kliknite na link ovde .
Pozovite nas na 062-262-212 da vam predložimo najbolje ponude za docek Nove godine koje Beograd ima.
Call centar Kuda veceras servisa za rezervacije želi vam srećnu Novu 2020. godinu!

jedva cekam docek nove godine u beogradu na ovom slavu,svake godine je provod obecan

pravi kafanski provod zagrantovano od mene stvarno sve preporuke

Zagarantovano lud provod! Naravno u pozitivnom smislu! Piće odlično kao i usluga! Vrh

Predivno mesto i zagarantovano zezanje tokom cele noci

Uvej je puno,dobro se provedes,dobro i napijes bogami, nema zamerke!

jakoo volim ovo mesto i docicu opet .. vino je perfektno :)

odusevljena! vidimo se sledeci put

Vrh provod.

predobro mesto,, sve preporuke,ja i devojka dolazimo opet!

SVAKA CAST,ODLICNO MESTO! VIDIMO SE PONOVO!

Fenomenalan provod, puno VIP faca

Vino prva klasa, a ribe jos bolje!!! :))0

Splav je lepog dizajna, usluga dobra, lepe devojke na sve strane, sta vam vise treba.

Najbolja rakija u gradu i zagarantovan provod.

Top provod!

Ja sam redovna gosca ovog splava i znam da je vrhunski provod zagarantovan.

imam samo recu hvake za ovaj splav, vrhunski pevaci, odlicna usluga i najbolja rakija u gradu...

Splav kao i svaki drugi...

Bila sam nekoliko puta na ovom splavu i mogu samo da kazem pozitivne stvari. Najbolje od svega je sto je preko puta mene bila Anastazija Raznatovic.

Vrh provod.

Top provod zagarantovan!

Splav je super, izbor pevaca je odlican. Jedina zamerka su razgolicene devojke koje kao da su dosle na oplodnju jajnih celija.

ko voli lepe devojke i dibar provod obavezno neka obidje ovaj splav

Ja i moje drugarice redovno izazimo na ovaj splav i uvek amo puni pozitivnih utisaka.

Odlicno sam se provela za moj rodjendan sa prijateljima. Vrhunski provod uz vrhunske pevace.

Najbolji provod u gradu!

Uvek se super provedem kada izadjem na ovaj splav.