Shake n Shake Splav
- Reservations: 062/262-212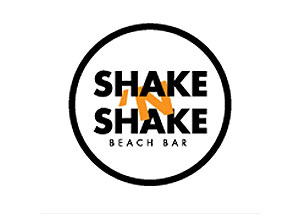 Booking at: +381 62 262 212 (Whatsapp & Viber compatible)
OPENING HOURS:
Daily from 10 PM – 1 AM.
LOCATION:
Shake 'n' Shake River Club is situated at the Sava River, NN Savski Kej.
ABOUT SHAKE 'N' SHAKE RIVER CLUB:
Shake 'n' Shake River Club was founded in 2014. It is a summer river club of the total capacity of 400 persons and is open from May to September and is famous for:
- Wild parties;
- To atmosphere;
- Numerous foreigners
MUSIC:
Kind: Foreign music
Played by: DJ
Programme:
| | |
| --- | --- |
| Friday: | Can't Stop: House - Dj Nikola Pesut & Dj Milos Starcevic |
| Saturday: | Pure Pleasure: House - Dj Marcco Oxiduality & Dj Dave Floyd |
| Monday: | All day chill & lounge |
| Tuesday: | RestArt (from 17h): Deep House - Spectrum of Urban Culture Performances |
| Wednesday: | Shake D Wednesday: RnB - Dj Architect |
| Thusday: | Shake the Nineties:'90s - Dj Playa & Dj Cholack |
| Sunday: | Matine:The Festival Starts Here (from 18h): Deep/Funk/House/RnB - Dj Dooshan & friends |
DRESS CODE : required.
SORTS AND CONDITIONS OF BOOKINGS:
| | | |
| --- | --- | --- |
| Sort of booking | Required: | Capacity: |
| Counter: | None | |
| Bar table: | None | |
| Bar stools: | 1 spirit bottle | |
| Small booth: | 2 spirit bottles | 6-8 persons |
| Big booth: | 3 spirit bottles | 6-8 persons |
Booking at:
+381 62 262 212 (Whatsapp & Viber compatible)
e-booking:
In person booking:
Until 11:30 PM. Refer to the main hostess at the counter located after the security checkpoint and before the entrance to the river club. The courteous hostess will take you to your desired booking place.
Queue in front of the river club:
Possible but not common due to the fast protocol.
VIP entrance:
Yes, without any additional charges and/or gratuities, but the prior notification by phone is required.
Public figures:
Yes. The possibility of specific protocols.
ADDITIONAL INFORMATION:
Parking:
Yes, large public car park.
Credit cards:
Accepted: Visa, Master Card.
Language:
Waiters and barmen speak English language.
Similar river clubs:
Ninety Four, Hotmess, Terassa, Frestyler, Lasta.
Shake 'n' Shae River Club is made to suit the needs of all hedonists. Sip your favorite cocktail in a unique relaxing atmosphere during the day and when you wish to shake up the things a bit, join us at night and have a whale of a time.
Shake 'n' Shake River Club is situated at the confluence of the Sava and Danube rivers, on New Belgrade side and it offers an amazing view of the Belgrade Fortress.
Whether you are keen on listening to pop, rock, house or RnB music, this club will meet your needs and there is no such day on which you won't wish to spend your time here once you visit it.
Booking at: +381 62 262 212 (Whatsapp & Viber compatible)
Gallery Shake n Shake Splav
Video Shake n Shake Splav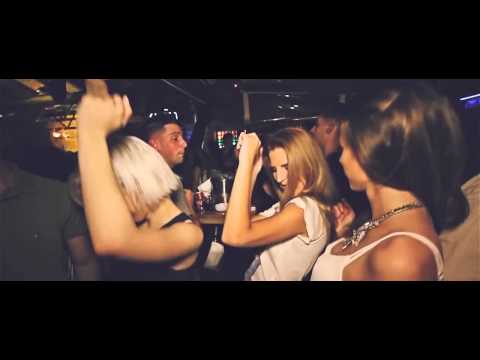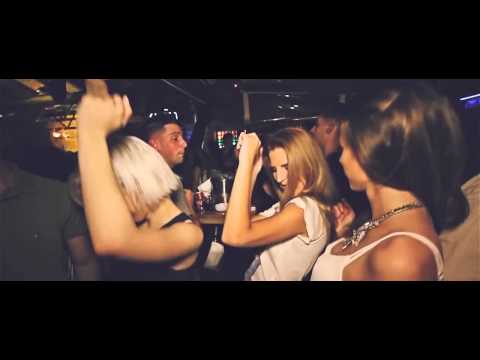 ADDRESS Shake n Shake Splav
Srpska Nova Godina - Shake n Shake Splav - Doček 2020
Muzika:
Piće:
Hrana:
Cena:
Kontakt:
Muzika Shake n Shake Splav
Piće Shake n Shake Splav
Hrana Shake n Shake Splav
Cena Shake n Shake Splav
Kontakt Shake n Shake Splav
NOVA GODINA BEOGRAD - Shake n Shake Splav - DOCEK NOVE 2020. GODINE
Ponuda za Novu godinu u ovom lokalu će uskoro biti objavljena.
Ako Vas odmah interesuju aktuelne ponude za doček Nove 2020 godine u Beogradu za kafane, restorane, klubove, splavove, hotele i event centre kliknite na link ovde .
Pozovite nas na 062-262-212 da vam predložimo najbolje ponude za docek Nove godine koje Beograd ima.
Call centar Kuda veceras servisa za rezervacije želi vam srećnu Novu 2020. godinu!

splav gde je odlican provod, jedva cekam docek nove godine na ovom slavu

Najbolji provod ove godine. Usce grmi!

Ne mogu da verujemo koliko su dobre dnevne varijante. Preporuka! AKo ti je dan loš stavi ga u Šejker i dobro ga prošejkuj.

Ukratko, plaza i nocni klub na reci! Splav o kome ceo grad prica.

SHAKE IT BABY! Do jaja dbevne žurke. I noće. Najbolji splav u BEogradu. IDEMO! SHAKE IT!

Ok je ekipa!

Atmosfera je ludilo. Konobari ljubazni. Muzika top!

Ne propustam ni jedno vece! Zivim za ovaj splav!

Ljudiiii pa samo top ribe su na Splavu Shake! Najjaci splav u Beogradu!

Splav Shake je no1.. idemooooo

Atmosfera gori! Brutalna muzika, a i momci hihihi

Savrsen provod!

Vrsta muzike, ambijent, dosledni svom stilu!

Super ste, dobra žurka i vrh kokteli!

Prelep pogled, atmosfera, ljudi. Uzivanje!

Odlična muzika, ubedljivo najbolji kokteli !

Splav Shake i dnevna zurka je poneda. Idemooo!!!

This is my third time here and I must say: party is even better and better!

Worst night out ever. Bad music, not "foreigners friendly" and extremely unprofessional staff

Odlicni domacini, usluga perfektna

Jedno od najboljih mesta u gradu za opustanje i sjajan provod

Uzivanje na reci koje traje tokom celog dana :)

Druzimo se i ove godine, tj ovog leta! :)

Uvek odlicna atmosfera, nepogresivo dobar izbor!

Sjajno mesto za opustanje, ekstra muzika!

Prava je uzivancija uvaliti se u mreze i ispijati pice na ovako lepom mestu :)

Najlepsi splav, s jos lepsim pogledom na grad!

Obozavam ovo splav, podjednako dobar uzitak i tokom dana i uvece!

Pocelo je! Shake-ovacemo zajedno celog leta :)

Top provod na otvaranju!

Ne mogu da docekam letnju sezonu jedva cekam da se druzimo ponovo

Odlicno mesto. Jedva cekam otvaranje sezone za ovaj letnji splav sa pogledom na Kalemegdan.

Splav Shake and Shake je najpopularniji splav u Beogradu. Kultno mesto. Shake and Shake it, baby.

Shake and shake splav je super mesto za izlazak. Sjajne hostese i animatori i odlicna muzika. Splav shake and shake je mozda najbolji splav u Beogradu sa pogledom na prelepu nocu osvetljenu Kalemegdansku tvrdjavu. Lounge bar preko dana je mesto za mlade ali i prave hedoniste. Posebno dobar vibe pravi dobra energija zaposlenih i vlasnika koja se oseca od vec od samog ulaska na splav shake and shake.

Moje omiljeno mesto za izlazak. Vrhunski provod, kombinovan sa vrhunskim ljudima!

bruka dobar splav!

dobra muzika dobro osoblje jedan od boljih beogradskih splavova

One of the best party I have been. Belgrade is lucky!

Splav Shake and Shake se nalazi na Uscu Save u Dunav, sa novobeogradske strane. Pravi letnji splav sa extra mizickom ponudom i mrezama za kuliranje iznad vode.

Splav Shake je In mesto u grad i poznat je kreativnim zabavama do jutra. Splav Shake ima najlepsi pogled na Kalemegdan tvrdjavu

Splav Shake n Shake je mesto sa odlicnom kreativnom energijom. I meka za najbolju zabavu u Beogradu. Splav Shake je za naj pohvalu.

Svaka cast na kreativnom programu i interesantnoj letnjoj sezoni!