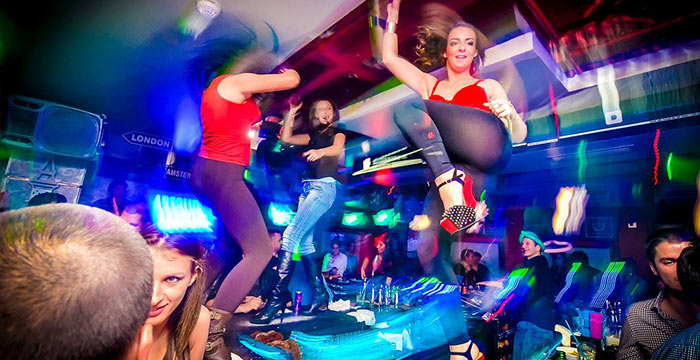 Mr. Stefan Braun club Belgrade
Official Booking: +381 62 262 212
The most prestigious clubbing destination in Belgrade opened their doors seven days a week. The famous ninth floor in Nemanjina 4, has prepared this season, a special surprises that you will not be able to resist.
Club Mr. Stefan Braun was opened in 2002 after which its uniqueness for a very short period of time became synonymous night life of Belgrade. Specific because it is the only club in Belgrade, located on the ninth floor, in which you are entering directly from elevator ;)
In the center of the club is huge bar with famous bartenders, not because of their fantastic cocktails, but because their behavior and bring up the atmosphere to fever pitch.
What makes Mr. Stefan Braun, known for are the beautiful girls, often scantily clad, which after a few delicious cocktails raise the atmosphere of playing just for the well-known bar.
All Belgraders are well-known with theme nights. Everyone can choose what suits.
You must know that in this club all the prejudices fall, that all ear club for fun, which is top notch.
Be part of a wave of good cheer, book your place on time.
Find the best party in Belgrade
Sign up for newsletter