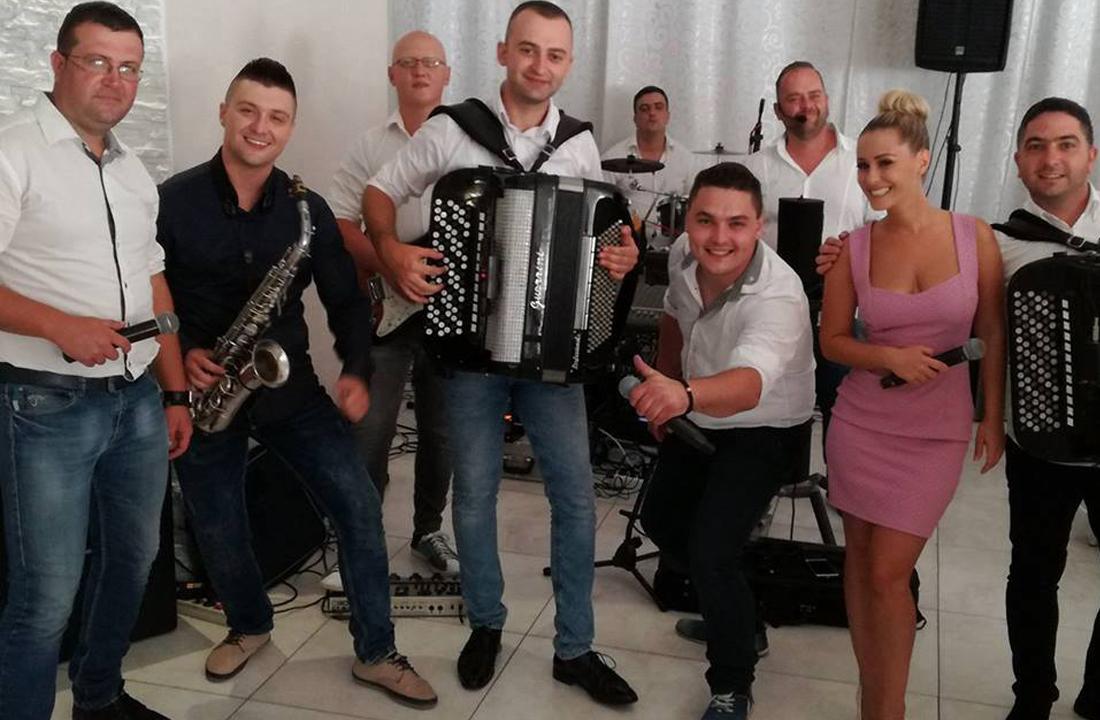 To je to bend je popularan bend koji je nastao u Ivanjici, a zahvaljujući muzičkom talentu danas su jedan od najtraženijih bendova u Srbiji.
TO JE TO BEND BIOGRAFIJA
To je to bend postoji već nekoliko godina i bend čine sjajni muzičari koji će vašu proslavu učiniti magičnom. Iza sebe imaju niz uspešnih proslava kao što su venčanja, krštenja, korporativne proslave, rođenja, punoletstva,itd.
Šta god da osmislite kao povod za proslavu, To je to bend je tu da ulepša vaš specijalan dan. Bend čine instrumenti bubnjevi, gitara, klavijatura, violina, harmonika, saksofon.
Što se muzičkog repertoara tiče, upotpunjen je narodnom, zabavnom, pop, rock, stranom i zabavnom muzikom.
Takođe, To je to bend je nastupao sa velikim muzičkim zvezdama a jedan od njih je Uroš Živković što možete čuti u nastavku, zato ne propustite priliku da se odlično provedete.
U nastavku poslušajte kako zvuči sjajni To je to bend:
KONTAKT
Ukoliko biste voleli da angažujete nekog dj-a, bend ili pevača iz naše ponude da vam peva na nekoj od vaših proslava, možete kontaktirati broj 062/262-212 (sms, Viber, WhatsApp)