Plastic Club
- Reservations: 062/262-212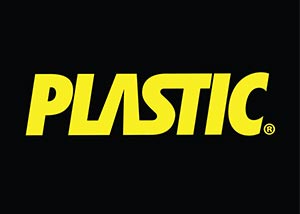 Plastik Club stays ahead of the game for the 14th year running. It is certainly one of the capital's most popular and cult clubs. It is located on the corner of Takovska and Dalmatinska Street and is one of the favorite clubs among the fans of the urban scene in Belgrade.
Plastik Club has a very interesting repertoire and is known for famous local and foreign DJs. Recently, Plastik has become a symbol of a new standard of Belgrade's night life. It is especially popular among foreigners for its Western decoration style, as well as for its thematic and genre variety of parties.
Plastik and Mint Clubs are connected with a hall so you can directly access one from another, although they both have separate entrances. Even though they are connected, these clubs play different music. While Plastik shuffles through pop, RnB, house and mashup, Mint Club goes for funk, deep, progressive, acid jazz as well as a whole variety of other genres preferred by fussy night life fans. Both clubs, however, meet the needs of each and every fan of the good quality party fans!
In this very center of Belgrade, you can enjoy the parties that last from night till dawn for four days a week. The club is open from 23 to 6 in the morning or even longer. Wednesday is reserved for hip-hop and RnB sounds along with the promotion of urban fashion and accessorizes. Thursday is a progressive house oriented and gives parties similar to Ultra and Tomorrowland worldwide known events. Friday is a gateway to culture vultures, so, along with the house music, you can also enjoy fashion shows, movies, new music releases etc. Each Saturday offers a party beyond your wildest dreams and is considered to be the hottest night in which you will enjoy the best current hits.
While Plastik is No.1 mainstream club in downtown, Mint is the leading underground club which gives the outstanding electro parties. Being more hidden and intimate place, Mint has been known for years to be one of the clubs in which there is so much crowd that you can hardly access it even at the break of dawn. During the summer season, when the whole city moves to the river, instead of going to Plastik, you are encouraged to visit our Plastik Light River Club which offers equally good parties in accordance with the hot summer vibes.
Booking: +381 62 262 212 (Whatsapp & Viber compatible)
Gallery Plastic Club
ADDRESS Plastic Club
Srpska Nova Godina - Plastic Club - Doček 2020
Muzika:
Piće:
Hrana:
Cena:
Kontakt:
Muzika Plastic Club
Piće Plastic Club
Hrana Plastic Club
Cena Plastic Club
Kontakt Plastic Club
NOVA GODINA BEOGRAD - Plastic Club - DOCEK NOVE 2020. GODINE
Ponuda za Novu godinu u ovom lokalu će uskoro biti objavljena.
Ako Vas odmah interesuju aktuelne ponude za doček Nove 2020 godine u Beogradu za kafane, restorane, klubove, splavove, hotele i event centre kliknite na link ovde .
Pozovite nas na 062-262-212 da vam predložimo najbolje ponude za docek Nove godine koje Beograd ima.
Call centar Kuda veceras servisa za rezervacije želi vam srećnu Novu 2020. godinu!

ludo zezanje i igra do zore sve pohvale

odusvljena sam provodom

po mom misljenju najbolji klub u gradu

bio sam pre par meseci sa drugovima proveli smo se za sve pare.. predobro je bilo

sjajan ambijent, ljubazno osoblje sve u svepu top

sjajne zurke, lepi momci.. provod 100% zagarantovan

slazem se sa Aleksom kad bi doveli Zyce opet to bi bila senzacija

ozvucenje je fenomenalno,a i cene su top!!!

samo tako nastavite najjaci klub, sve pohvale

strava ozvucenje i vizuelni efekti, najkompletniji klub u Beogradu!

Plastik najjaci klub u gradu, dovodite najbolje dj-eve. Dovedite jos jednom Zyce-a

Nisam htela da izadjem u klub Plastik misleci da je kao i svaki drugi klub, ali sam ipak izasla i stvarno sam se iznenadila uslugom, atmosferom, toliko pozitivne energije i veselja, nisam se pokajala! Svaka cast. :)

ljudi moji koliiko se napih prosli put pa to nema nigdee... inaceee sve je odlicnoo,sem mene alkosa :D

SVAKA CAST! PROVOD PERFEKTAN,CESTITAM! :D

Top provod!!! Vrhunsko ozvucenje uz fantasticnu atmosferu je pun pogodak!!! :))

SVE JE ODLICNOOO SVE POHVALE ZA OSOBLJEE,VIDIMO SE SLEDECI PUT !

Gorite, svaki put bude ludilo, vesela atmosfera, veslo osoblje, brutalni ste ,dolazimo ponovoo! :)

top provod zagarantovan!!!

Ja sam iz Zrenjanina i volim dobar provod, na nagovor drugarice otisli smo u Bg kod njenog brata koji tamo zivi, da bi izasli u grad... Slucajno smo otisli u klub Plastic i ljudi pa ja se nikada nisam bolje proveo u zivotu, pa ono je bila ludnica, toliko mi je dobro bilo da mi je vreme prosto proletelo i kada sam cuo da je fajront nisam mogao da verujem, otisli smo kuci taxiem jer naravno nisam mogao da vozim pijan mortus, bio sam prepun utisaka i evo jos uvek me drzi da sam to morao da napisem. Sigurno cu prvom prilikom pponovo izaci ovde svaki put kada budem dolazio u Bg. Najbolji ste,svaka vam cast!!!

Top provod!!! Vrhunsko ozvucenje uz fantasticnu atmosferu je pun pogodak!!! :))

Na mene je poseban utisak ostavila atmosfera koja vlada na ovom klubu. Mislim da je ovo definitivno jedan od najboljih splavova u gradu. Pohvalio bi ovom prilikom svo osoblje!!! Svaka vam cast momci!!!

Ovde uvek samo vrhunske ribe ribe izlaze, vhunska klub, vrhunsko osoblje, ma sve je vrhunsko !!!

Pozdrav za najbolje osoblje u gradu!!!!

Najbolja atmosfera u gradu ubedljivo!!! Brutalni ste!!! Sve cu da vam popijem kada dodjem!!!

Mislim da nije moglo bolje!

Sjajno sam se provjela. Hvala lipo na svemu!

ja vas obozavam,najbolja ste klub ubedljivo!

Gorite, svaki put bude ludilo, vesela atmosfera, veslo osoblje, brutalni ste :)

Predobar provod, ljubazno osoblje, nema guranja, za svaku pohvalu. :)

Nema sta uvek gostujeu najbolji Dj, ambijent brutalan, atmosfera gori kolika je dobra... Nema sta najbolji!!!

atmosfera u klubu je brutalna, muzika otkida svaki

Uvek zagarantovan dobar provod uz najbolju muziku u gradu!

Pozivamo sve starlete, manekenke i devojke zeljne dobrog provoda da dodju u subotu i da zajedno napravimo haos !!! :)

Klub sa najboljom muzikom u gradu!

Top klub! Petak odlican! :)

Najbolji klub u kojem sam ikada bila, muzika kida! Najbolji ste!!! :*

Ovde sam proslavio jedan od svojih najboljih rodjendana... Hvala vam, brutalni ste!

Muzika vrhunska, ribice vrele :)

Najbolji vikend ikada!

Vrhunski pro od zagarantovan! :*

Vrhunski ste! Uvek se dobro provedem kod vas! :)

Nisam hteo da izadjem u ovaj klub misleci da je kao i svaki drugi, ali sam ipak izasao i nisam se pokajao. Atmosfera, ambijent i izbor muzickih pravaca na jednom mestu je fantastican!!! Svaka cast!!! :)

Klub je brutalan!!!

klub sa najboljim muzickim repertoarom u gradu

Extra vikend, muzika vam je extra!!!

Ja sam iskreno jako probirljiv kada je upitanju muzika, ali eto nasao sam pravo mesto koje zadovoljava moje kriterijume :)

Bilo je vrh za vikend!

Definitivno najbolji provod u gradu!

Odlicna muzika i ozvucenje!

Najbolji...

Pravo mesto za onog ko zeli da se provede uz dobru i kvalitetnu muziku!

Svakako najbolje mesto za provod!!!

Vrh provod!

ma zaista najbolji godinama