Sindikat River Club
- Reservations: 062/262-212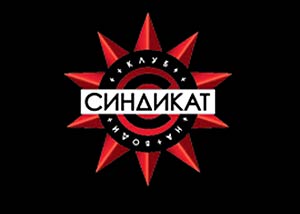 Booking: +381 62 262 212 (Whatsapp & Viber compatible)
OPENING HOURS:
Friday and Saturday from midnight till 4 AM.


ADDRESS:
Kej Beogradskog sajma - Bulevar Živojina Mišića bb, Beograd.
About Sindikat River Club:
Sindikat River Club was founded in 2010 and it is a summer river club of the total capacity of 400 guests that is open from May to September and is famous for:
- Top parties;
- Extraordinary atmosphere;
- Urban clubbers.
MUSIC:
Kind: Foreign and national pop music.
Played by: DJ opens the party and plays for an hour when bands take over.
Programme: Friday: live music.
Saturday: live music.
Guests:
Belgrade urban older adult clubbers. Not frequented by younger adults.
Dress code: Required.
SINDIKAT RIVER CLUB PRICELIST:
Sort of beverage

Type

Price

Beer:

Staropramen, Stella Artois, Hoegaarden, Corona

Ranging from RSD 360-560

Wine- small bottle

Red, white, rosé

Vranac, Krstač, Rose

Around RSD 500

Wine- bottle

Jacobs Creek Chardonnay, Gavi di Gavi, Robert Mondavi Sauvignon Blanc, Cabernet Sauvignon...

Ranging from RSD 3,600-8,900

Cocktails

Margarita, Sex on the Beach, Cosmopolitan, Mojito...

Ranging from RSD 500- 1,300

Spirit bottle

Apsolut vodka, Jamison whiskey..

Ranging from RSD 7,500-9,800

Premium spirit

Jack Daniels, Chivas whiskey

Ranging from RSD 11,900-13,300

Super Premium spirit bottle

Belverde vodka

RSD 14,900

Champagne

Moet e Chandon, Dom Perignon, Munn Cordone Rouge, Perrier Jouet Belle Epoque...

Ranging from RSD 14,900(Moet) – 44,900
Prices are approximate and subject to change.
| | | | |
| --- | --- | --- | --- |
| Sort of booking: | Number: | Conditions: | Capacity: |
| Counter | 30-50 | None | 1-4 persons |
| Bar table | 16 tables | 1 spirit bottle | 4-6 persons |
| Small booth | 8 booths | 2 premium spirit bottles | 6-8 persons |
| Booth "Astal" | 6 booths | 2 super premium spirit bottles | 6-8 persons |
| Booth VIP mini | 6 booths | 2 super premium spirit bottles | 6-8 persons |
| Booth VIP big | 8 booths | 3 premium spirit bottles | 10-12 persons |
BOOKING NOTES:
book at:
+381 62 262 212 (Whatsapp & Viber compatible)
Online booking:
In-person booking:
Until 0:15 AM. Refer to the main hostess at the counter located after the security checkpoint, before the entrance to the cub. The courteous hostess will take you to your desired booking seats.
Queue at the entrance:
Possible but not common due to the fast protocol.
VIP entrance:
Yes, without any additional charges and gratuities but the prior notification by phone is required.
Public figures:
Yes. The possibility of specific protocols.
ADDITIONAL INFORMATION:
Parking:
Yes, large public car park.
Credit cards:
Accepted: Visa, Master Card.
Language:
Waiters and barmen speak English language.
Similar river clubs:
Port River Club.
Kuda Veceras recommendation: BELGRADE MUST *****
PR DESCRIPTION – SINDIKAT RIVER CLUB:
What makes this river club unique is definitely its stunning light show and the interior design. If you are wondering where to spend the weekend, you won't regret choosing Sindikat River Club.
At Sindikat River Club you can party on Fridays and Saturdays listening to national and foreign pop as well as the top electronic music. It is worth saying that this club gathers together older adults rather than younger ones and booking are required knowing that it is frequented by 400 persons and you can meet there both our regular guests and big fishes of the town.
This river club was founded in 2010 but it was completely redesigned in 2014 and up to now it has stayed ahead of the game.
As for the beverages, Sindikat River Club offers a wide selection of both non-alcoholic beverages and spirits so if you are into summer booze-ups here you can sip a whole variety of cocktails that are served by our courteous staff.
One thing is for certain – you will spend summer nights at this river club as this is the place to make unforgettable memories.
Booking at: +381 62 262 212 (Whatsapp & Viber compatible)
Gallery Sindikat River Club
ADDRESS Sindikat River Club
NOVA GODINA BEOGRAD - Sindikat River Club - DOCEK NOVE 2020. GODINE
Ponuda za Novu godinu u ovom lokalu će uskoro biti objavljena.
Ako Vas odmah interesuju aktuelne ponude za doček Nove 2020 godine u Beogradu za kafane, restorane, klubove, splavove, hotele i event centre kliknite na link ovde .
Pozovite nas na 062-262-212 da vam predložimo najbolje ponude za docek Nove godine koje Beograd ima.
Call centar Kuda veceras servisa za rezervacije želi vam srećnu Novu 2020. godinu!

jedva cekam docek nove godine u beogradu na ovom slavu,svake godine je provod obecan

Baš je velika gužva. Neudobno. A skupo:(

Ne mogu da verujem koliko je teško dobiti rezervaciju. kao da se nešto poklanja... Ali stvarno je dobro.

Najbolje mesto sa urbanom starijom ekipom u Beogradu i pop muzikom koja možda malo u kasnim satima izkoketira sa narodnjacima. Bravo! Sve pohvale!

provod iygled unutra ,cene skroz ok sve pohvale

I'm gonna come here again! I had amaizing night in this club! Everyone should come here!

Super atmosfera, cene ok, preporuke za Sindikat!

Najbolji provod u gradu !

Ozbiljno dribre žurke !

Svaki put me podsete zasto su najjbolji Najjači Sindikaaat :D

Pristupačne cene, super žurka svaki put !

Samo da je urbana ekipa i dalje. i starija. Gotivim taj pop fazon koji furaju lokali kao što je splav Sindikat ili na primer Baraka koja je objasnila ove sezone.

Cini mi se da je Sindikat imao jaci pocetak sezone prosle godine. Ali rano je jos da se to kaze mozda je i zbog vremena. Splav Sindikat je najbolji splav za mene. Samo jako!

The best night club in Belgrade! Simply the best splav!

The best night club in Belgrade! Simply the best splav!

The best night club in Belgrade! Simply the best splav!

The best night club in Belgrade! Simply the best splav!

The best night club in Belgrade! Simply the best splav!

The best night club in Belgrade! Simply the best splav!

Najbolje mesto u gradu za izlazak. Izlazim veceras tamo.

Kao i uvek, odlično se ovde provodim!

Krivo nam je da ove godine nismo bili na Sindikatu za docek. Da li neko zna da li se i ove godine organizuje Nova godina na Sindikatu?

Divno gradsko mesto, lepog ambijenta i sjajne usluge.

Koliko sam cesto ovde postacu kum sa konobarom!

Preporukaaa!

Omiljeno mesto za letnje izlaske. Obozavam ovaj splav.

Naj naj naj! Pozz za sve zaposlene

Kulturni ljudi, dobra mjuza, sjajna atmosfera i super osoblje!

Vrh nema sta

Savrsen provod, konobari ljubazni, muzika bas po mojoj meri

Fenomenalan klub sa zivom svirkom i odlicnim izvodjacima.

Bio sam mnogo puta i svaki put se odlicno proveo

Video sam najavu za docek Nove godine na Sindikatu. Mislim da je to najbolja ponuda za doček Nove godine u Beogradu na splavu. Cena doceka je bas povoljna a super je i muzika za Novu godinu. Ja sigurno idem na splav Sindikat za docek. Zovem se Milos Micic iz Beograda i primam samo najlepse devojke u separe na Splav Sindikat na doceku. Cena za njih nije bitna. Samo neka se jave preko facebooka ili instagrama. Srecna Nova godina!!!:)

Splav Sindikat je moje omiljeno mesto! Svidja mi se to sto imaju Mumm a ne Moet kao i svi drugi. Cene u cenovniku na splavu su mnogo pristojnije za razliku od drugih mesta u Beogradu sto je pravo osvezenje. ASve pohvale za splav Sindikat.

Stvarno super mesto za izlazak!Ako trazite dobru muziku,stariju ekipu neoklevajte!Pravo mesto!Bravo

najbolji splav u Beogradu!

Extra splav, brutalno ozvucenje, jos bolje osvetljenje, a dobre i cicuske!

Kad dodjem u Sindikat kao da sam otisao u Diznilend, osvetljenje je vrhunski, kao i provod!

Odlican splav, vrhunska atmosfera, pohvale!

Bruka splav, najbolje mesto za najbolji provod ubedljivo!

najbolji splav u Beogradu!!!!!!!!!!!!!!!!

Splav izgleda fenomenalno, ozvučenje, lajtšou, atmosfera, znači bruka! God job!

Odlican splav, odlicna muzika, beso de loco kidaju!

ovaj vikend ne radi splav??

Najbolji splav, dobra muzika, energija, svaka cast!

Polako ali sigurno postajem zavisna od vas! Muyika vam je bruka kao i provod!!!

Ovde smo napravile devojacko vece i bas su me lepo iznenadili sa flasom vina na racun kuce. Nije da sam malo potrosila ali ovo je jako lep gest!

Fantastic place with Serbian music. I am thrilled with energy and music. But girls are something most beautiful here on Sindikat. 5 stars from me!

Kida koliko je dobra muzika i provod a i ekipa je odlicna na splavu

Odlicno mesto sa Pop muzikom i ljubaznim osobljem. Muzika je odlicna i posebno mi se svidja Beso de Loco bend. Splav Sindikat je klub koji radi petkom i subotom.

Splav Sindikat i Zeljko Joksimovic su odlican spoj. Bravo za ozvaranje sezone za Sindikat.

Sigurno je jedno – letnje noći provešćete baš na ovom splavu jer ćete baš na ovom mestu graditi nezaboravna sećanja! Zato bez razmisljanja pravac!!!

Od alkoholnih kao I bezalkoholnih pića ima svega. Tako da za vreme vrelih letnjih noći možete ispijati raznorazne koktele, koje će Vam veoma gostoljubivo osoblje nuditi.

Aaaaau vrh pamti besprekoran prostor i fantastican ambijent

Aapsolutna dominacija CELO LETO!

Top mesto za letnji provod!Pohvale

Predodredjeni za uspeh!

Mislimo na sve koji hoce da se provedu,ne misle na nesto lose i zele samo mozak na otavu :) I parking i gosti za nastupe,sve vrhunski samo za vas

Meni je najbitnije da imam negde da se parkiram i ne razmisljam sta ce biti sa kolima i kako cu kuci prezadovoljna i gostima i djevima stvarno vrhunski klub svima preporucujem da se ovde provedu,nece pogresiti! :D

Jako dobra atmosfera ambijent,cene korektne,pozivnica za vrele letnje dane!

Izuzetna lokacija za najbolji proved u vrelim letnjim danima! Preporucujemmm!

perfektamente!

Splav Sindikat se nalazi na adriesi u Ulici Brodarskoj bez broja, tačno između Starog železničkog mosta I Gazele. Ono što Vas interesuje sigurno je to, da ukoliko dolazite sopstvenim prevozom – ne treba da brinete. U blizini Splava Sindikat nalazi se javni parking, tako da ne morate brinuti o tome.

Daleko najbolji izbor leti!

Prvi put ovaj splav je otvoren 2010.godine, da bi ga kompletno preuredili I kompletirali 2014.godine, što ga stavlja u poziciju broj jedan najboljih splavova u Beogradu!

Sjajni steee!!

Ha,best one!

Izvanrednih par eventa tokom prosle godine,stvarno radite i zimiiii

Top mesto,prvi izbor u vrelim letnjim danima1

Idealno mesto za spektakularne provode!

Predobro bilooo celo veceee

E da je vise ovakvihhh lokala u gradu gde bi nam bio krajjj :DDD

Mislila sam da radi i zimi aaaa bzv

Besprekorno organizovan prostor,eventi na nivou,steta stvarno sto radi samo leti!

Treba napomenuti da se na ovom splavu okuplja starija ekipa pre nego mlađa.

Na Splavu Sindikat možete partijati petkom i subotom, uz domaći I strani pop, kao I vrhunsku elektronsku muziku

Distribucija pica,muzike i svega besprekorno org. Sve pohvale organizaciji

Izuzetni konobari,mmm

Izuzetan enterijer,uvek najbolje dame!

Perfektan odabir strasno mesto za izuzetan provod

Ukoliko se odlučite da vikend provedete u najboljem splavu u Beogradu, nećete pogrešiti ako se odlučite baš za Splav Sindikat.

Ono što Splav Sindikat čini posebnim je definitivno vrhunski light show koji se emituje tokom muzičkih nastupa kao i enterijer splava.

Auuu djuske u petakkk

Fantastican provod nerealno mesto1

Sjajni ste,sve pohvale!!!

Strasno mesto,besprekorno organizovano!

Sve pohvale za vas dragi moji org!

Neverovatno mesto,sve pohvale!

Fenomenomenalnoooo!

Stvarno perfektan enterijer!

Splav Sindikat se nalazi na reci Savi, sa novobeogradske strane, tačno između Gazele i Tramvajskog mosta.

Splav je fantastican! Steta sto radi samo leti.

Otvaranje sinoc je bilo extra. Puno lepih ljudi na jednom mestu. Splav Sindikat ove sezone ce ocigledno biti mesto odlicne zabave. Zeljko Vasic je objasnio. Mislili smo da ce biti laganica a on je podigao atmosferu do neba!