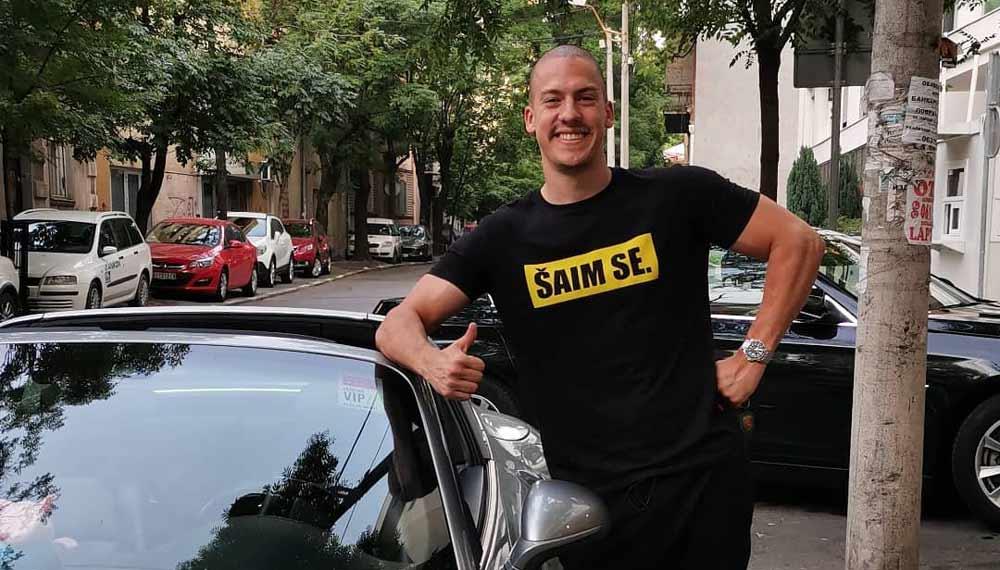 Bogdan Ilić poznatiji kao Baka Prase je srpski muzičar, jutjuber i gejmer rođen 16. septembra 1996. godine u Beogradu. Na svom YouTube kanalu ima skoro 2 miliona pratilaca odnosno "unuka" koji čine Institiuciju, kako ih on naziva.
BAKA PRASE BIOGRAFIJA

Baka Prase je najpoznatiji jutjuber na Balkanu koji ima najveći broj pratilaca na YouTube i Instagramu. Završio je osnovnu i srednju muzičku školu u Beogradu i dodatno je pohađao časove klavira. Pokušao je da upiše muzičku akademiju, ali nije uspeo. Od malih nogu pokazivao je interesovanje za igricama, pa je kao mali često posećivao igraonice sa društvom. Omiljena igrica mu je LOL (League of Legends), pomoću koje je i postao popularan. Inače, Bogdan kroz svoje video snimke koje svakodnevno objavljuje na svoj YouTube nalogu, promoviše isključivo zdrav život. Redovno posećuje teretanu što se može i videti na njegovom izgledu.
Do nadimka Baka Prase došao je tako što se u igrici potpisivao Pepa Prase, ali su drugi igrači počeli da kopiranju njegov "nik", pa je odlučio da svoj nadimak promeni u Baka Prase, po čemu je danas prepoznatljiv.
Svoju gejmersku karijeru, kako kaže, započeo je neplanirano. Nakon neuspeha na upisu za muzičku akademiju, Baka Prase kreće da igra igrice profesionalno. Igrao je profesionalno za Fortuna i Kliktech tim, sa kojima je u više navrata igrao polufinala i finala balkanske EBL lige. 2015. godine bio je u gejming timu reprezentacije Srbije sa kojima je osvojio nekoliko nagrada na takmičenju u Južnoj Koreji. Osvojili su prvo mesto u igri Hearthstone, treće mesto u LOL – u i osmo mesto u Starcraft 2.
Što se tiče muzičke karijere, Baka Prase je svoj prvi album objavio je sredinom 2018. godine pod nazivom Institucija. Tokom karijere je objavio još nekoliko pesama koje su se po nekoliko dana zadržavale u vrhu trending liste.
Od jutjuba, sponzorstva ali i od svog brenda ŠAIM SE do sada je kupio dva poršea, stan i rolex sat.
Što se tiče muzičkih nastupa, Baka Prase nije nastupao ali je bio gost na raznim beogradskim splavovima i klubovima.
BAKA PRASE PESME

Tokom karijere objavio je jedan album i nekoliko pesama koje broje po nekoliko miliona pregleda na jutjubu. Pesme Macan Baka Prase i Korona bile su jako dugo u vrhu trending liste i to su trenutno dve najslušanije njegove pesme i možete ih poslušati na linku ispod.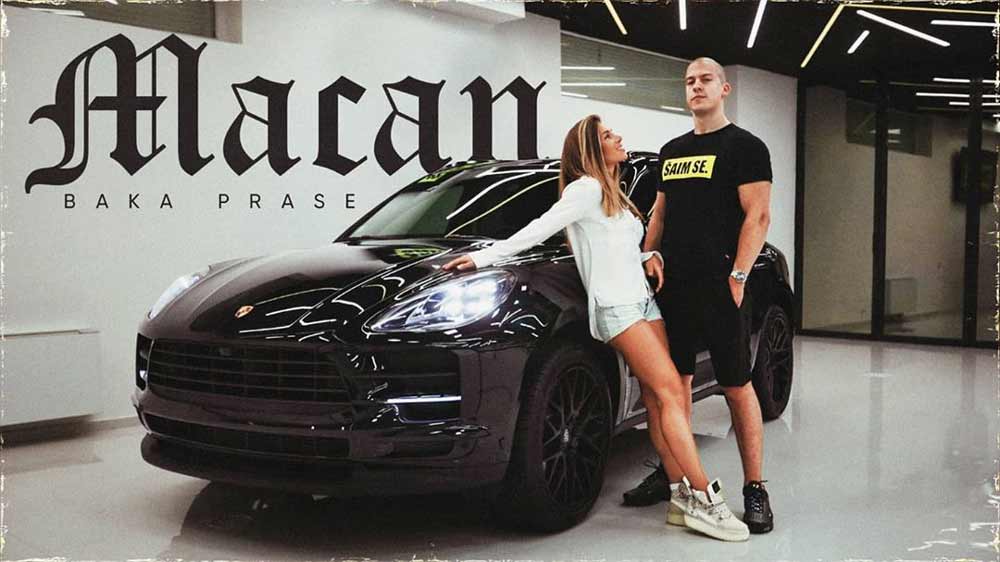 MACAN BAKA PRASE

Macan Baka Prase je novija pesma i više od sedam dana je bila prva na listi najslušanijih pesama YouTube (Trending) i broji preko sedam miliona pregleda. Pesma je posvećena njegovom prvom automobilu, ali i tome kako se devojkama sviđa Porsche Macan. Možete je poslušati ispod:


KONTAKT

Ukoliko vam je potreban bend, pevač ili pevačica za vašu privatnu ili korporativnu proslavu možete nas kontaktirati na 062 262 212 (SMS, Viber, WhatsApp).