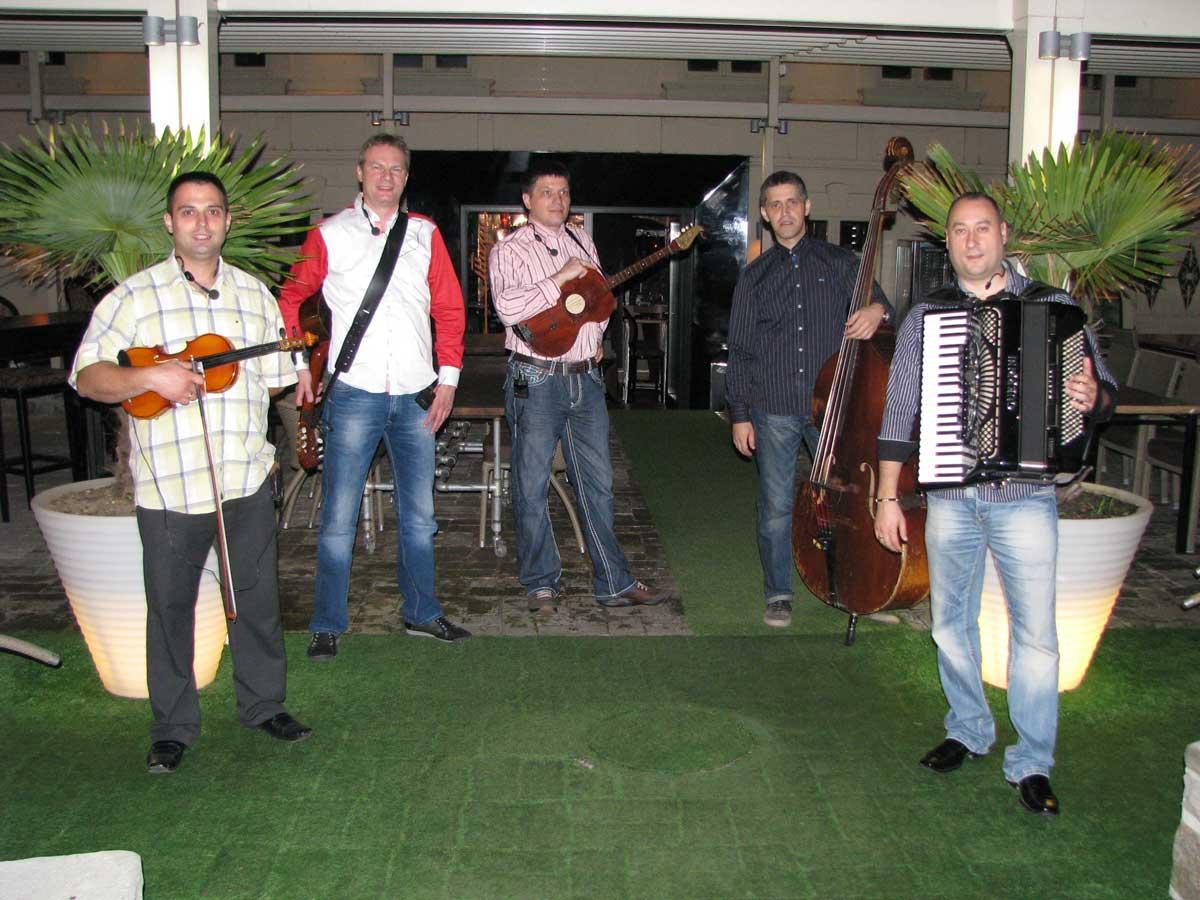 Bend Mala noćna muzika nastao je od pre svega, dva člana sa dve gitare, odakle je i potekao sam naziv bend. Vrlo brzo, bend se širi i postaju jedan od najkvalitetnijih bendova za sve vrste proslava.
BEND MALA NOCNA MUZIKA BIOGRAFIJA
Bend Mala noćna muzika nastao je 2010. godine kada su se spojili u jednom beogradskom restoranu, gde su znali da je to početak jednog lepog druženja. Osnovu orkestra čine vrlo talentovani muzičari sa velikim iskustvom, i svaki član peva.
Imajući u vidu da su svi imaju talenat za pevanje, to im pruža zaista širok repertoar pesama za pevanje, što je pravo bogatstvo.
Bend Mala nočna muzika čine instrumenti harmonika, klarinet, gitara, violina, bas gitara i vokali.
Za nezaboravan provod i savršenu proslavu iz snova, bend Mala noćna muzika biće pravi odabir za vas.
U nastavku poslušajte kako zvuči sjajni bend Mala nočna muzika:
KONTAKT

Ukoliko želite da vas mlada muzička zvezda ili popularni bend zabavljaju na vašoj proslavi možete nas kontaktirati na 062 262 212 (SMS, Viber, WhatsApp) kako bismo vam pomogli.