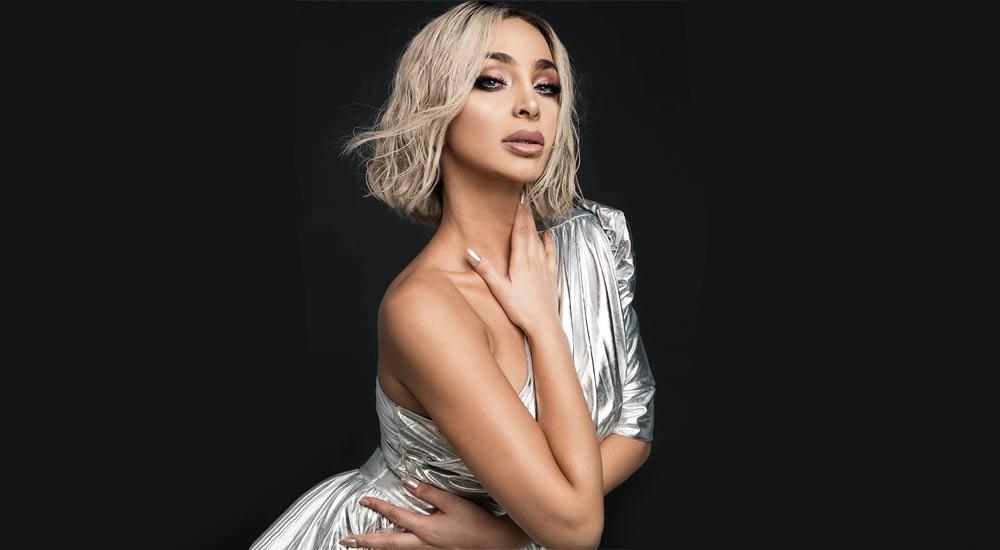 MAYA BEROVIĆ BIOGRAFIJA

Maja Berović je srpska pop – folk pevačica koja je rođena u BiH 1987. godine. Svoju muzičku karijeru započela je 2006. godine kada je potpisala ugovor sa izdavačkom kućom Grand produkcija i izbacila svoj prvi album pod nazivom Život uživo u avgustu 2007. godine, a pesma Džin i Limunada sa istoimenog albuma je postala pravi hit, kao i pesma po kojoj prepoznaju ovu sjajnu pevačicu. Nakon raskidanja ugovora sa Grand produkcijom, Maya Berović izbacuje drugi album Crno zlato za diskografsku kuću IN music. Nakon dva meseca od izdavanja albuma, Maja izbacuje singl Koliko te ludo volim ja u februaru 2009. godine.
Najveći uspon u njenoj karijeri dostigla je u februaru 2011. godine nakon izdavanja trećeg albuma koji nosi naziv Maya i uspeha balade Devojačko prezime koja je osvojila nagradu Hita godine u Sarajevu. Kasnije je potpisala ugovor sa izdavačkom kućom City Records i objavljuje pesmu Leti ptico slobodno u maju 2012. godine. Nakon što su njeni prethodni albumi dostigli velike uspehe, Maja snima i izbacuje svoj četvrti album u oktobru iste godine pod nazivom Devojka sa juga. Nakon sticanja popularnosti i slave, Maja Berović je održala svoj prvi koncert u Beogradu 2013. godine.
2014. godine Maja je učestvovala na Pinkovom muzičkom festivalu sa pesmom Alkohol, koja je bila najslušanija numera na festivalu od 26 pesama. Njen peti album i ujedno drugi uzastopni sa City Record – om pod nazivom Opasne vode izašao je 27. oktobra 2014. godine, na kom je pesma Alkohol bila uvodna pesma.
Za svoj 29. rođendan izbacuje pesmu To me radi sa poznatim bosanskohercegovačkim reperima Jala Brat i Buba Corelli.
Nakon sjajnog uspeha sa pesmom To mi radi, Maja je nastavila saradnju sa Jalom i Bubom na svom šestom albumu Viktorijina Tajna. Album je izašao 2. jula 2017. godine koji je izdao City Records, dok je produkcija odrađena od strane Imperia produkcije. Album Viktorijina tajna je bila prekretnica što se tiče žanra izvođenja. Album je malo urbaniji u odnosu na dosadašnje pesme koje su bile pop – folk izdanja. Album je dostigao preko 250 miliona pregleda na YouTube, kao i na Deezeru. Svoj 7. album izbacila je u julu 2019. godine sa izdavačkom kućom SpinUp, a album nosi naziv 7 i sada broji preko 250 miliona pregleda na YouTube. Svoj najveći solistički koncert održala je 2. novembra iste godine u beogradskoj Štark areni.
Duet sa Aca Lukasom izbacuje 9. jula 2019. godine, a pesma nosi naziv Problem. Maja je istog dana nastupala u superfinalnoj žurci rijalitija Zadruga, gde je pevala svoje najveće hitove. 1. novebra iste godine izbacuje dve nove pesme, koje danas broje po nekoliko desetina miliona pregleda na YouTube, a pesme nose nazive Zmaj i Uloga.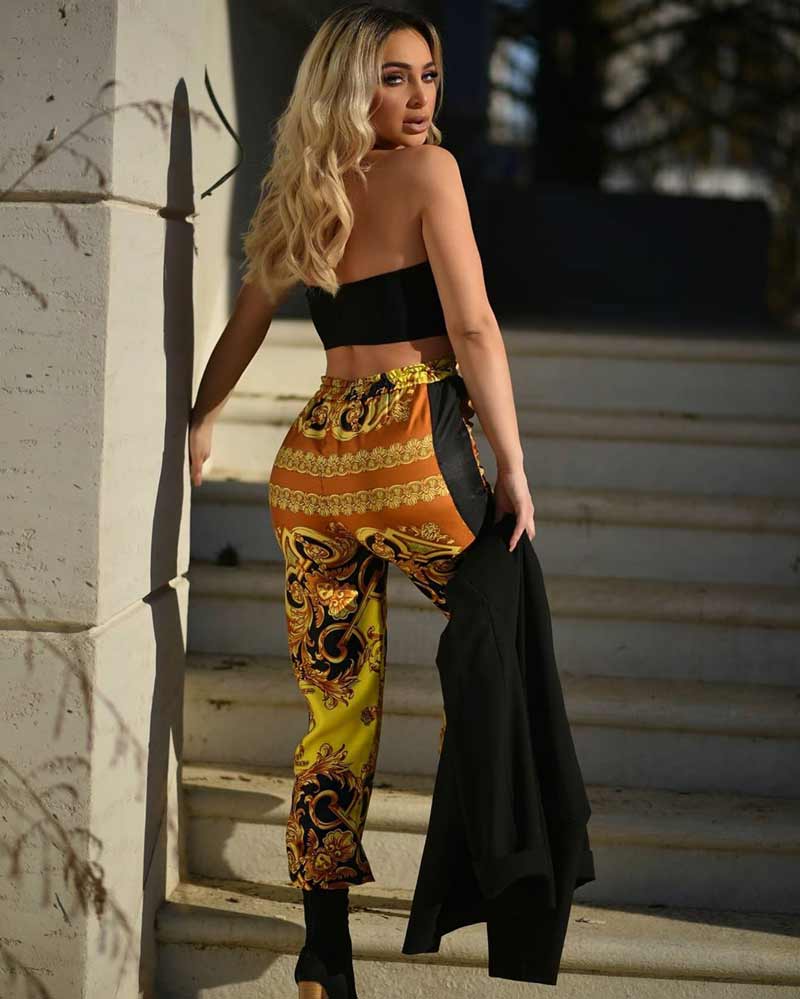 MAYA BEROVIĆ PESME

Maja Berović pesme u svojoj karijeri izbacila je 7 albuma i 10 singlova, od kojih su veći broj pesama postali najveći hitovi regiona.
Albumi su:
- Život uživo (2007.)
- Crno zlato (2008.)
- Maya (2011.)
- Devojka sa juga (2012.)
- Opasne vode (2014.)
- Viktorijina tajna (2017.)
- 7 (2018.)
A singl numere su:
- Koliko te ludo volim ja (2009.)
- Laka meta (2011.)
- Leti ptico slobodno (2011.)
- To me radi (ft. Jala Brat i Buba Coreli, 2016.)
- Izvini tata (2016.)
- Pauza (2016.)
- Legalna (ft. Leon, 2017.)
- Zmaj (2019.)
- Uloga (2019.)
- Flaše pune Džike (2019.)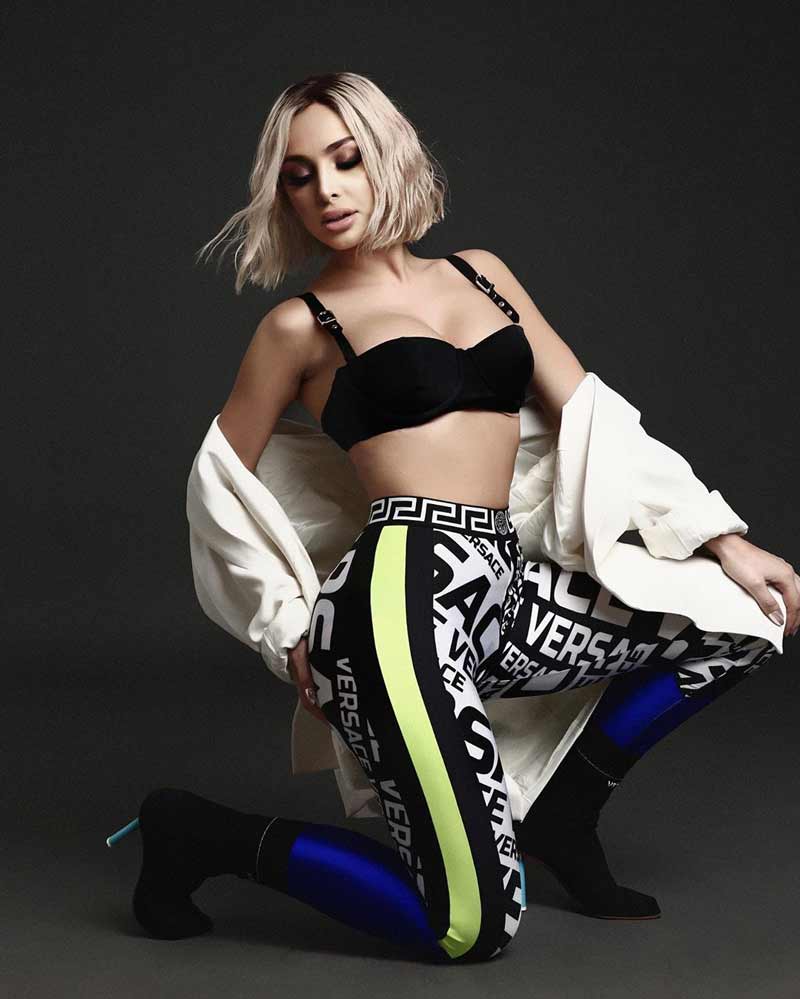 MAYA BEROVIĆ NASTUPI

Maya Berović iza sebe ima veliki broj nastupa po mnogim beogradskim klubovima, a neki od tih klubova su klub Gotik, kafana Tarapana i drugi.
Za Novu godinu nastupala je na Trgu u Beogradu, a nakon nastupa na Trgu žurku je nastavila u klubu Gotik.
U dosadašnjoj karijeri imala je turneje po Americi, Australiji, razni koncerti u Beogradu, nastupi na MAC Awards i još mnogo toga.