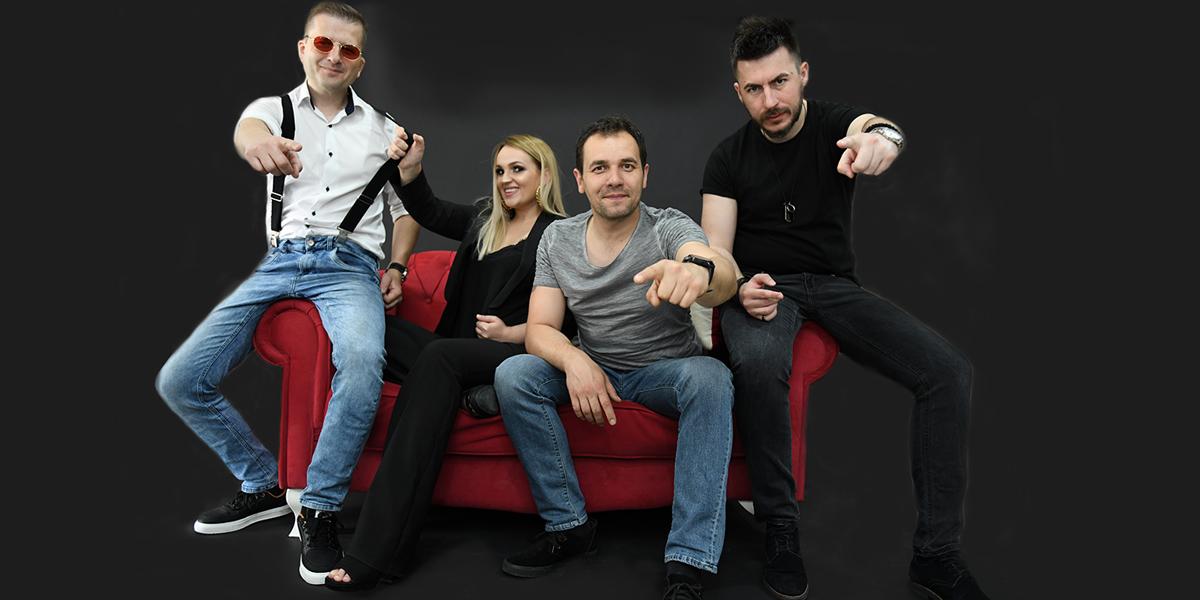 Medino bend je sjajan bend iz Beograda koji je nastao davne 2006. godine. Svojim neosporivim talentom, energijom i upornošću došli su do velikog uspeha i danas su tu gde jesu - najtraženiji kada su privatne proslave u pitanju. Neki trenuci zaslužuju posebne melodije, a Medino bend je tu da vam priredi pravi muzički spektakl koji se ne zaboravlja.

MEDINO BEND BIOGRAFIJA
Medino bend je jedan od najdinamičnijih bendova koji ume svu svoju pozitivnu energiju da prenese na goste i učini proslave spektakularnim i nezaboravnim. Medino bend čini nekoliko vrlo talentovanih muzičara a to su klavijaturista, gitarista, pevač i pevačica, a u skladu sa Vašim željama, bend se može proširiti ukoliko je to potrebno.
Često nastupaju na privatnim proslavama svuda širom Srbije ali najčešće u Beogradu. U našoj glavnoj prestonici imali smo priliku da slušamo sjajni Medino bend u kafani Druga kuća, dok su za doček Nove godine napravili spektakl u popularnom splavu restoranu Amsterdam.
Njihov muzički repertoar je raznovrsan, ali ukoliko imate želju da repertoar na vašoj proslavi bude drugačiji, sa zadovoljstvom će se potruditi da vam ulepšaju vaš specijalan dan i priušte vam magične trenutke u kojima ćete uživati sa vašim najdražima.
Ako želite da vaša proslava bude drugačija od ostalih, Medino bend je tu da vam udovolji u svakom smislu kada je muzika u pitanju.

MEDINO BEND NOVA GODINA
Nova godina 2022 u hotelu Radisson Blue bila je ulepšana nastupom Medino benda gde je provod bio zaista fantastičan.
Želite li da saznate gde će Medino bend nastupiti za naredni doček Nove godine i nabavite karte na vreme, pratite Nova godina Beograd jer vas tamo očekuju sve informacije o novogodišnjim žurkama u Beogradu.
U nastavku poslušajte sjajne mikseve koje je izveo sjajni Medino bend:
KONTAKT

Potreban vam je bend za vašu privatnu proslavu, venčanje ili svadbu? Ako ste zainteresovani zanekog izvođača iz ponude sa našeg sajta, možete nas kontaktirati na broj telefona: 062/262-212 (SMS, WhatsApp, Viber)