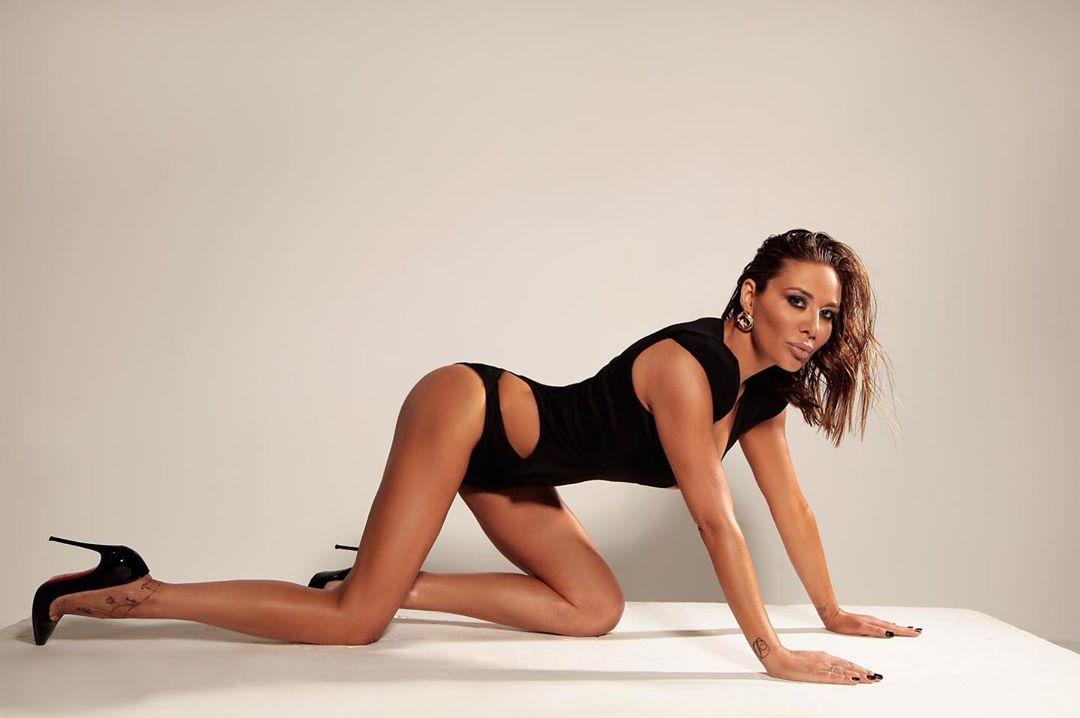 Ana Nikolić je jedna od najpoznatijih i najuspešnijih pevačica na našem regionu. Kao takva, do danas ima veliki broj hitova koji se i dan, danas i te kako slušaju.
ANA NIKOLIC BIOGRAFIJA


Ana Nikolić rođena je 27.09.1978. godine u Jagodini, a svoje detinjstvo provela je u Paraćinu gde je završila jezičku gimnaziju. Muzičku akademiju je završila u Berlinu. Svoju muzičku karijeru započela je nakon selidbe u Beograd i nastupima na splavovima.
1998. godine se prvi put pojavila na televiziji u emisiji 3K DUR gde je otpevala pesmu "Kolačići" od Marine Perazić.
2003. godine objavila je svoju prvu pesmu "Januar" kojoj je napravila pravu senzaciju a pesma je odmah postala veliki hit. Nakon ovog nastupa, osvojila je nagradu za debitanstski nastup. Nakon toga snimila je album pod istim nazivom "Januar" koji je prošao veoma uspešno i izdvojile su se pesme "Vatra", "Prica skitnica", "Atina", "Moj klub" itd.
Sarađivala je sa Marinom Tucaković i Milijem. Iste godine proglašena je za pevačicu godine i osvojila nagradu, kao i nagradu za album godine.
2004. godine Ana Nikolić proglašena je za otkriće godine.
2006. godine vratila se nakon kraće pauze sa pesmom "Romale Romali" na Beoviziji i napravila spektakularan nastup i sa kojom je osvojila četvrto mesto.
2007. godine izdala je album "Devojka od čokolade" u saradnji sa City Records-om i Miligramom gde je gotova svaka pesma postala veoma popularna.
2008. je objavila album najvećih hitova uz dve nove pesme "Šizofrenija" i "Ekstaza".
2010. godine izbacila je najuspešniji album do tada. "Mafia Caffe" je bio naziv albuma uz istoimenu pesmu našle su se i pesme "Mišo moj", "Džukelo", "Zla barbika" i ostale i gotovo svaka je bila najslušanija.
2012. godine je objavila pesmu i spot "Baksuze" i iznajmila je najboljeg svetskog koreografa Tristana Templa koji je sarađivao do tada sa Kylie Minogue.
2013. godine objavljen je album "Milion dolara" gde se našla istoimena pesma u duetu sa Nikolijom a pesma je doživela neviđeni uspeh.
Nakon pauze, 2015. godine je izbacila pesmu "Voli me,voli me" u saradnji sa Damirom Handanovićem i Marinom Tucaković.
2016. godine objavljen je album "Labilna" u saradnji sa tadašnjim suprugom, Rastom .
Sve do danas Ana je nastupala širom regiona i Srbije a u Beogradu je nastupala na splavovima poput splava Port , splava River , restorana Ušće Nacionalna klasa itd.
ANA NIKOLIC ALBUMI
2003. Januar
2006. Devojka od čokolade
2008. Platinum collection
2010. Mafia caffé
2013. Milion dolara
2016. Labilna
2020. Klinika
ANA NIKOLIĆ NOVA GODINA
Dobro je poznato da vas uz Anu Nikolić očekuje najluđi provod za doček Nove godine, što je nebrojeno puta već dokazala.
Izdvojićemo samo neke od spektakularnih novogodišnjih nastupa Ane Nikolić o kojima se i dan danas priča:
doček 2011. godine, diskoteka Sparta u Budvi
doček 2012. godine, splav Bolivud
doček 2014. godine, hotel Hyatt
doček 2015. godine, hotel Metropol
doček 2016. godine, hotel Grand na Kopaoniku, gde su zajedno nastupili Ana Nikolić i Ćemo
doček 2017. godine, City Hall club
doček 2018. godine, klub Kasina i hotel Metropol, zajednički nastup Ane Nikolić i Jelene Rozge
Kada je u pitanju predstojeća Nova godina i neponovljiv provod kakav samo Ana Nikolić može da priredi, informišite se o svim detaljima na našem portalu www.kudaveceras.rs i rezervišite mesto na vreme.
KONTAKT:
Ukoliko biste želeli nekog DJ-a, pevača ili bend sa naše liste kako bi vam ulepšao privatnu proslavu, to možete učiniti pozivom na broj 062/262-212 (sms, Viber, WhatsApp)
U linku ispod poslušajte pesme velike zvezde Ane Nikolić:

I've been troubled for several days with this topic. , But by chance looking at your post solved my problem! I will leave my blog, so when would you like to visit it?

ทางเข้าสล็อต
Quite a few thanks for sharing this crucial content substance. In my viewpoint, if all site owners and bloggers produced great content as you probably did, the World-wide-web is going to be a good offer far more useful than ever before in advance of.