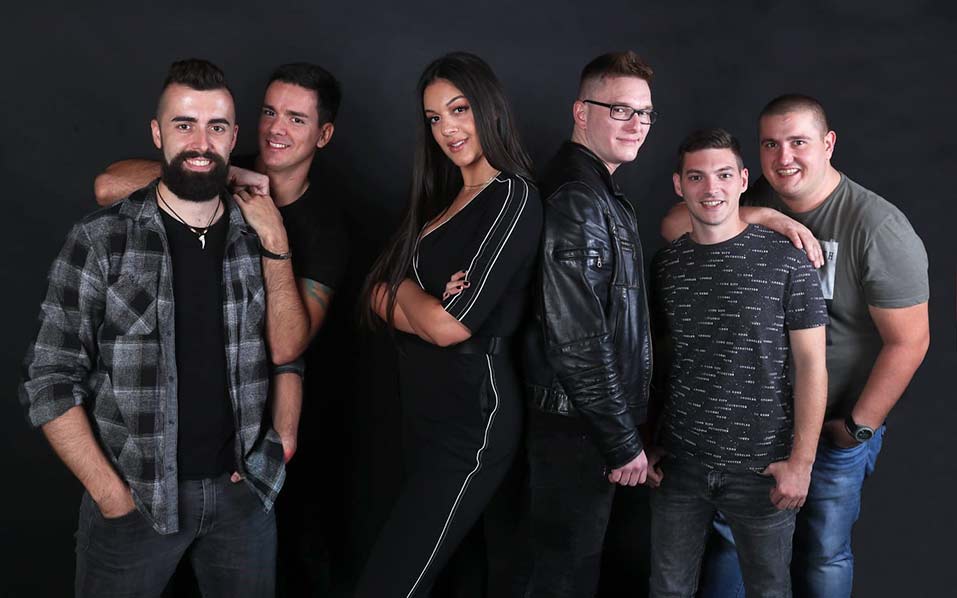 BESO DE LOCO BAND BIOGRAFIJA

Beso de Loco je pravi bend za svadbe, venčanja i razne privatne proslave. Bend je osnovan 2011. godine, u Beogradu. Tokom njihove karijere, postali su veoma popularni po beogradskim splavovima i noćnim klubovima, gde redovno nastupaju.
Beso de Loco bend nastao je tako što je frontmen grupe kupio patike na kojima je pisalo Beso de Loco, inače to je španski brend koji danas ne postoji, a gitarista ovog benda je učio španski jezik.
DISKOGRAFIJA BESO DE LOCO BEND

U dosadašnjoj karijeri, izdali su jedan album 2014. godine. Njihovu najpoznatiju pesmu, za koju su snimili spot, možete čuti na linku ispod:
Uskoro objavljuju pesmu u saradnji sa veoma poznatom Katarinom Živković, a pesma se zove Više je od ljubavi!
NASTUPI BESO DE LOCO BAND
Beso de Loco je jedan od najpopularnijih klupskih bendova u Beogradu.
Svirali su po mnogobrojnim beogradskim klubovima, splavovima i kafanama, a neki od njih su: Klub Restoran Baraka , Gradska kafana , Splav Tag i mnogi drugi...
BESO DE LOCO BAND NOVA GODINA
Dobar glas daleko se čuje, a Nova godina približava, pa se brojni ljubitelji vrhunskog provoda već interesuju gde će fantastični Beso de Loco bend napraviti najbolju novogodišnju žurku u gradu.
Pratite Nova godina Beograd, saznajte prvi mesto nastupa ovih sjajnih muzičara i obezbedete vaše mesto na vreme.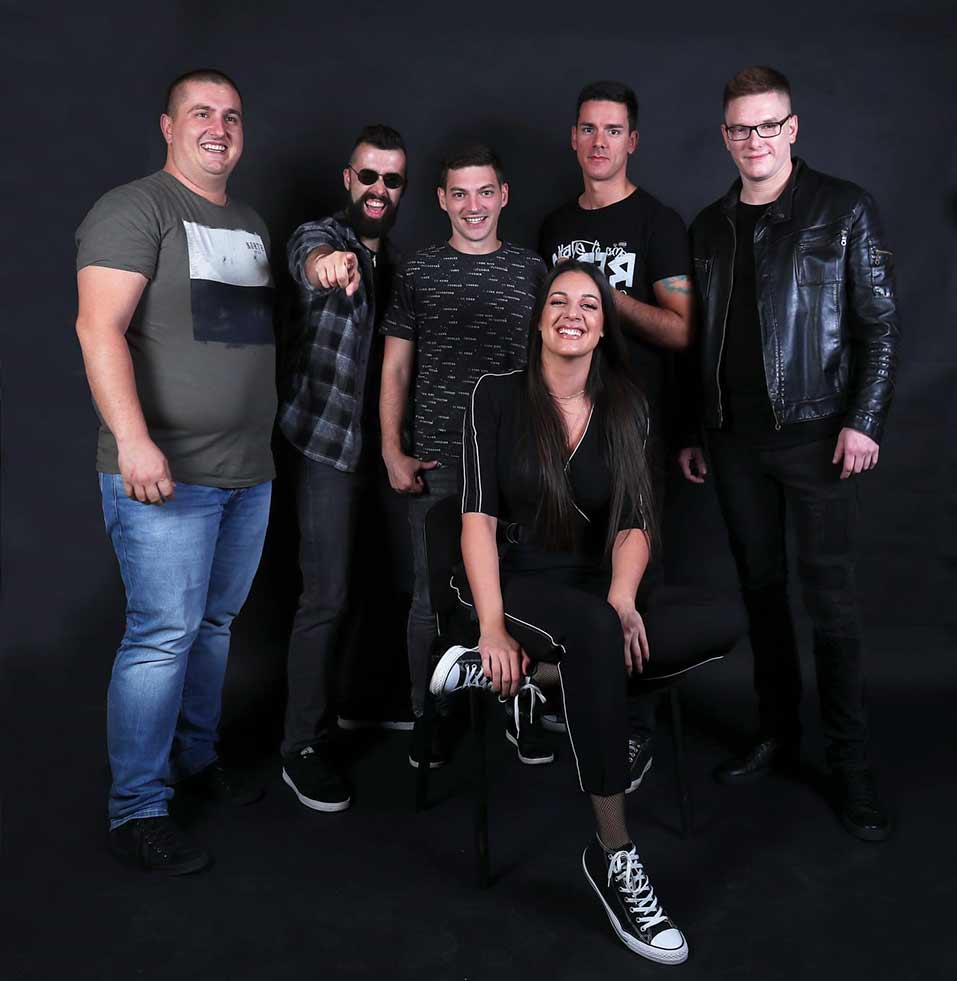 BESO DE LOCO BAND - PRIMER REPERTOARA KLUB KOMITET
1. Furaj mali cela
2. Kao da me nema tu cela
3. U ljubav vjere nemam cela
4. Jutro ljubavi cela
5. Ako rodi se ta cela
6. I ne brini cela
7. Kupi me strof ref
8. Godinama cela
9. Hotel Balkan cela
10. Stoperka steof ref
11. Ma sve i najbolja da si strof ref
12. Ne tice me se strof ref
13. Sve je laz steof rwf
14. Bolja sam ti ja nego druge dve strof ref
15. Brate prijatelju strof ref
16. Januar cela
17. Ti si jedina od svih cela
18. A da je srece bilo strof ref
19. Godine prolaze cela
20. Sve oko mene je greh cela
21. Moj zivot je mrak steof ref
22. Sada znam da ti nisam bila dovoljna strof ref
23. E koj padrino strof ref
24. Donesi stari smeh cela
25. Bosnom behar cela
26. Nadji nekog za sebe i ljubi se cela
27. Ja sam dobro cela
28. 100% cela
29. Plamen od ljubavi cela
30. Ja sam bio poslednji cela
31. Djavo cela
32. Vrati mi se nesreco strof ref
33. A sve je to slucajnost ana i rasta strof ref
34. Replay cela
35. Klinka cela
36. Behute cela
37. Odakle sam ja cela
KONTAKT:

Potreban vam je bend za vašu privatnu proslavu, venčanje ili svadbu? Ako ste zainteresovani za pevača, pevačicu ili bend iz naše ponude, možete nas kontaktirati na broj telefona: 062/262-212 (SMS, WhatsApp, Viber).