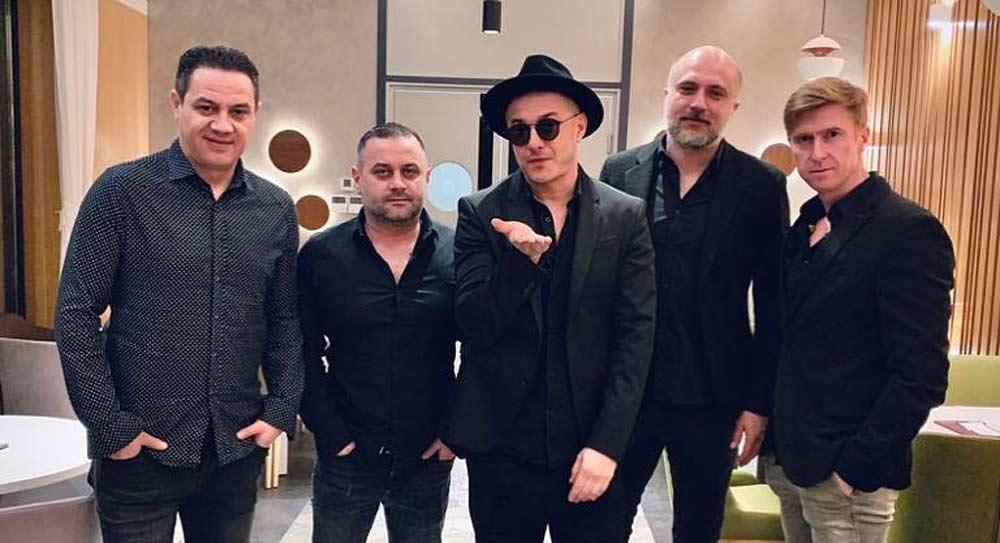 TROPICO BAND BIOGRAFIJA
Tropico band, osnovan je davne 2002. godine u Leskovcu, i nakon samo 2 godine postojanja, preselili su se u Beograd gde su razvili karijeru koju pratimo danas. Uz mnogo hitova koje su otpevali danas, znamo ih i po neverovatnoj energiji koju šire na svakom nastupu, svadbi, venčanju.

Početkom 2003. godine, Tropico band počinje da izražava svoj stil koji je i dan danas prepoznatljiv. Pre nego što su izbacili svoj prvi album 2006. , pod nazivom Jedan al' vredan, učestvovali su na Zrenjaninskom festivalu muzike sa pesmom Nemoj tako i na tom festivalu su dobili pozitivne kritike od strane žirija i učesnika. Nedugo zatim Tropico band učestvuje na Prvom radijskom festivalu i publici se predstavljaju se sa pesmom Sedativ. Njihov prvi solistički koncert zakazali su u oktobru 2012. godine u Sava Centru, koji su bez problema napunili. To im je dalo podstrek da sledeće godine zakažu još jedan koncert u Centru Sava. Nakon toga su se posvetili novom albumu koji su izbacili 2015. godine, koji je odlično prihvaćen od strane publike u Srbiji, Evropi i regionu. Krajem aprila 2016. godine organizovali su koncert u prepunoj Kombank Areni i priredili neviđen spektakl. Početkom 2017. godine Tropico band izbacuje njihov novi singl Ako ti je do mene. Nakon što su izbacili singl početkom godine, u martu su održali besplatni solistički koncert u Domu Sindikata za sve njihove fanove i ljubitelje muzike. Taj solistički koncert su iskoristili kao promociju 1. DVD izdanja koncerta iz Kombank Arene. Samo nekoliko meseci kasnije, na jubilarnom 60. rođendanu Ade Ciganlije, održali su solistički koncert i tada su najavili njihov novi singl pod nazivom Haluciniram , koji je obeležio leto 2017. godine. Nakon uspešne letnje turneje, po Srbiji i Evropi, napravili su kraću pauzu koju su okončali duetom Sinovi tame sa Dženanom Lončarevićem.
DISKOGRAFIJA TROPICO BAND
Do danas, Tropico band izdao je šest albuma, deset singlova i jednu kompilaciju.
Neki od njihovih najpopularnijih hitova su:
Njihova najtraženija pesma na YouTube je Bićeš moja, koju možete poslušati putem našeg linka:
DOČEK NOVE GODINE TROPICO BAND
Tropico band je jedan od najtraženijih pop bendova u Srbiji što se tiče proslava nove godine, venčanja i svadbi. Za doček nove 2018. godine Tropico band je nastupao pred punom Balskom dvoranom hotela Crowne Plaza. dok su za doček 2019. godine nastupali u sali event centra Kopernikus 610 , gde će nastupati i za doček 2020. godine.
Ukoliko želite da rezervišete svoje mesto na vreme, možete učiniti to putem linka.
NASTUPI TROPICO BAND

Tropico band je nastupao po beogradskim splavovima i klubovima, neki od njih su splav Port , klub Kasina by Community i mnogi drugi.
KONTAKT

Ukoliko biste voleli da angažujete nekog dj-a, bend ili pevača iz naše ponude da vam peva na nekoj od vaših proslava, možete kontaktirati broj 062/262-212 (sms, Viber, WhatsApp)