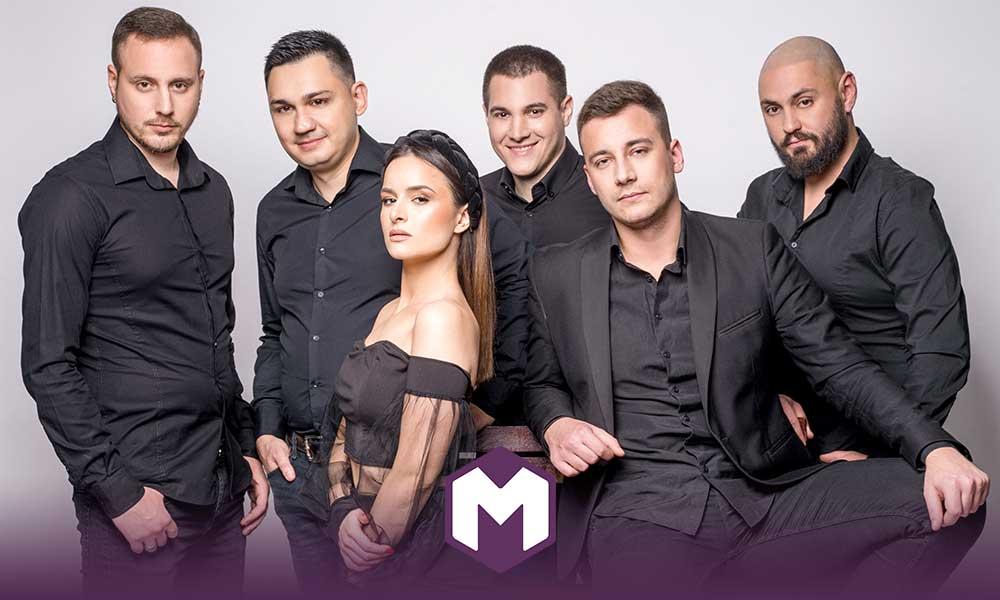 Metropolis bend je osnovan 2016. godine u Beogradu. Od svog prvog nastupa pa sve do sada, postali su jedan od najtraženijih bendova na Balkanu. Iza sebe imaju veliki broj uspešnih nastupa koji su veoma posećeni.
METROPOLIS BAND BIOGRAFIJA
Metropolis bend čine veoma talentovani muzičari koji na svakom svom nastupu oduševljajavu publiku. Često nastupaju u popularnim beogradskim klubovima i kafanama, kao i na privatnim proslavama različitog koncepta. Kakav god povod za proslavu imali, Metropolis će učiniti vaš dan specijalnim i posebnim.
Repertoar benda Metropolis podrazumeva domaću i stranu pop i rock muziku, aktuelne svetske hitove, novitete domaće scene, kao i klasike narodne muzike.
Podjednako kvalitetno izvođenje svakog od ovih žanrova upravo jeste i najjači adut ovog mladog sastava, što mu omogućava nastupe na svim vrstama javnih i privatnih manifestacija.
Ono što Metropolis bend sebi postavlja kao osnovni zadatak na svakom nastupu je vrhunska atmosfera. Svaki segment njihovog izvođenja je podređen tome.
Kao i većina koji su slušali i uživali u njihovom nastupu, budite sigurni da su pravi profesionalci i da će učiniti sve da se vi i vaši najdraži nezaboravno provedete.
METROPOLIS BAND NASTUPI
Metropolis bend je do sada zabeležio veliki broj nastupa u najpopularnijim beogradskim lokalima, kao i u najprestižnijim hotelima i restoranima kada su privatne proslave u pitanju.
Neki od njih su As Lazić, Azzaro, Balašević, Belwood, Dvor Aleksandar, Gabbiano , Hollywood, Perla, Principessa, Top of the Hub, Tulip Inn, Vila Jelena i mnogi drugi.
METROPOLIS BAND NOVA GODINA
Kada je u pitanju Metropolis band Nova godina, posebno treba izdvojiti tri spektakularna dočeka 2018, 2019 kao i doček 2020. godine u Zlatnik Hall-u gde su bukvalno zapalili atmosferu svojim nastupom i najvećim muzičkim hitovima.
Dolazak 2022. obeležila je fantastična energija i glamurozan doček Nove godine u event centru Love House, gde je Metropolis band napravio najjaču novogodišnju žurku u gradu.
Pratite Nova godina Beograd i prvi saznajte ekskluzivne informacije o predstojećim novogodišnjim nastupima jednog od najpopularnijih prestoničkih bendova današnjice.
METROPOLIS BAND KONTAKT
Ukoliko tražite kontakt Metropolis bend sve informacije možete dobiti putem broja 062/262-212 (SMS, Viber, WhatsApp).